44 Chinese Ships Spotted Near Philippine Island, Children Expressed Concern: 'They're Scared'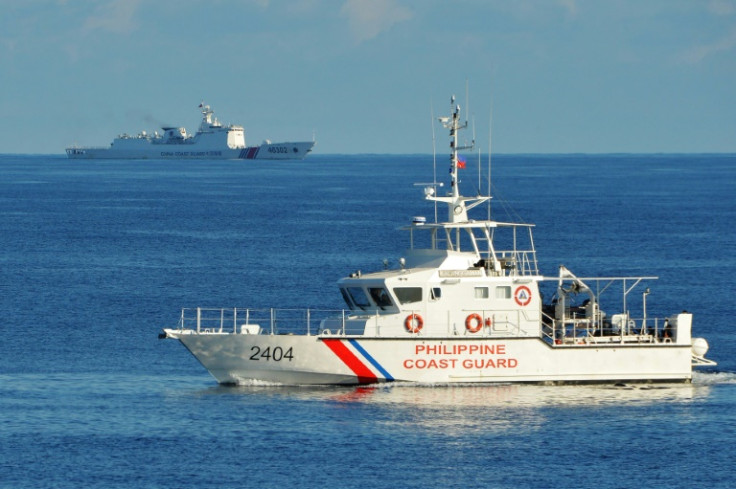 KEY POINTS
2 Chinese military ships and 42 militia vessels were spotted near Pag-asa Island
The location of the Chinese ships was inside the Philippine island's territorial sea.
Children on the Philippine island expressed fears about the Chinese presence
The Philippines revealed that scores of Chinese military ships and maritime militia vessels anchored near its island in the heavily-contested South China Sea.
According to the personnel of the Philippine Coast Guard (PCG) stationed on Pag-asa Island, known as Thitu, they have spotted a ship of the Chinese People's Liberation Army Navy (PLAN), a Chinese Coast Guard vessel, and 42 suspected Chinese maritime militia ships at a distance of 4.5 to 8 nautical miles from the island.
The spotted Chinese vessels were inside the island's 12 nautical mile-territorial sea.
PCG condemned China's presence near the Philippine island, calling it a "blatant violation" of the country's territorial integrity and international laws.
"Their continuing unauthorized presence is clearly inconsistent with the right of innocent passage and a blatant violation of the Philippines' territorial integrity," the PCG said, the Philippine Daily Inquirer reported.
The PCG noted that the location of the Chinese vessels belongs to the Philippines, based on the U.N. Convention on the Law of the Sea and the 2016 Hague's arbitral ruling.
The heavy presence of Chinese ships sparked fears for the children living on the Philippine island.
In an interview with the Philippine news outlet ABS-CBN News, Pag-asa Integrated School teacher Realyn Limbo said her students would frequently ask about the Chinese ships around the island.
Seeing her students frightened by the Chinese presence is heartbreaking for the Filipino teacher.
"They ask, 'Ma'am, what effect will they have on us? Won't they blow us up?'" Limbo said.
"They're scared. It breaks my heart as a teacher to see my students witness this situation, this bullying from the Chinese," she added.
In a bid to deter Chinese aggression in the West Philippine Sea, a part of the South China Sea the Philippines claims, its coast guard has sought to debunk China's propaganda on the international stage.
PCG Commodore Jay Tarriela said their strategy would force China to admit or "publicly lie" about their presence and establish a coalition of countries ready to condemn Beijing's suspicious activities, according to VOA News.
The Philippines is also ramping up preparations for joint maritime patrols with the U.S. in the disputed waters.
In an interview with CNN Philippines, Jose Manuel Romualdez, the Philippine Ambassador to the U.S., said the joint maritime patrols may begin this year.
Romualdez also revealed that other countries, such as Japan and Australia, could also conduct joint patrols in the South China Sea to challenge China's aggression.
Tensions between the Philippines and China flared anew after a Chinese coast guard vessel reportedly pointed a military-grade laser at a Philippine naval ship, which caused temporary blindness to its Filipino crew.
The incident was vehemently condemned by the Philippines and its international allies.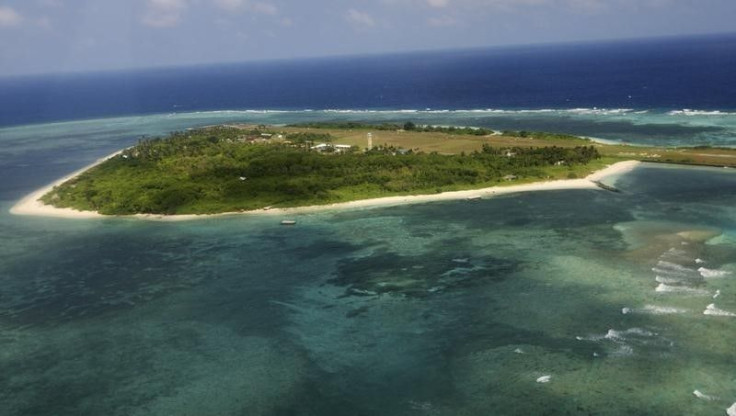 © Copyright IBTimes 2023. All rights reserved.