Agreement To Add US Military Sites In PH 'More Or Less' Completed: Official
KEY POINTS
Sullivan and Año reportedly discussed adding two new sites earlier this month
Five Philippine sites are designated to be used by U.S. military under the EDCA
The Chinese Coast Guard allegedly drove away Filipino fishermen from Ayungin Shoal on Jan. 9
Negotiations are underway for the U.S. to add military sites in different parts of the Philippines, and an agreement on the said matter has "more or less" been made, a new report revealed.
An unnamed defense official from the Philippines revealed that an agreement for new American military sites had "more or less" been completed but will be formalized when U.S. Defense Secretary Lloyd Austin meets President Ferdinand "Bongbong" Marcos Jr. in Manila this week, the Washington Post reported Monday.
The unidentified Filipino defense official said that while strengthened military ties with the U.S. "bodes well" for the country's defense position, the push to improve Philippine defense "is not aimed at any particular country."
A U.S. official also said Philippine national security adviser Eduardo Año discussed the matter of adding at least two new U.S. military sites in Luzon earlier this month with his American counterpart Jake Sullivan, the Post added.
Officials from both nations previously revealed plans to speed up the completion of products under the Enhanced Defense Cooperation Agreement (EDCA), the Inquirer reported.
The EDCA has designated five Philippine sites as locations that the U.S. military may use as camps or military bases, including Fort Magsaysay in Nueva Ecija, Lumbia Airport in Cagayan de Oro and Basa Air Base in Pampanga.
As for the new sites, foreign affairs Undersecretary Ma. Theresa Lazaro said the two sides "have agreed to finalize the procedures for the additional agreed locations. In fact, it is a work in progress," as per The Manila Times.
Aside from Austin's visit this week, the U.S. and the Philippines will also plan its second maritime dialogue sometime this year "to provide a more inclusive platform for sharing and socializing ideas and recommendations among academic and other stakeholders."
Plans to add more U.S. military bases in the Philippines came amid increasing threats within the West Philippine Sea, particularly China's continuous activities in the region.
The latest incident that involved territorial waters stemmed from a report by fisherfolk regarding a Chinese Coast Guard (CCG) vessel allegedly driving them away from Ayungin Shoal on Jan. 9.
Marcos Jr. has since said that the Philippine government may file a protest regarding the alleged "shadowing" of the Filipino fishing boat by the CCG even after the fishermen were leaving the disputed area.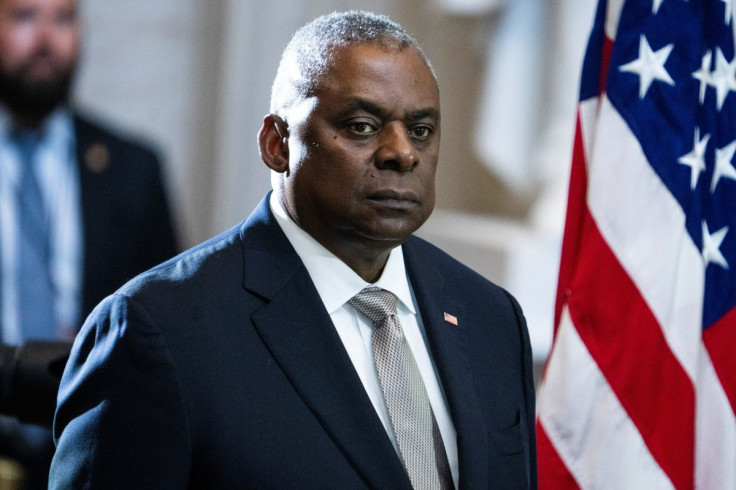 © Copyright 2023 IBTimes PH. All rights reserved.