Bantag Drags Remulla, Others To Ombudsman Court On Murder, Misconduct Claims
KEY POINTS
Bantag wants Remulla and BuCor acting chief Catapang suspended
The complaint tagged Remulla as the mastermind in Percy Lapid's killing
Bantag faces a murder complaint filed jointly by Department of Justice, National Bureau of Investigation
Suspended Bureau of Corrections (BuCor) chief Gerald Bantag has filed murder and misconduct complaints against Department of Justice (DOJ) chief Jesus Crispin "Boying" Remulla and several others in connection with the killing of the staunch Duterte critic, Percival "Percy Lapid" Mabasa.
The complaint, dated Jan. 4, was filed at the Office of the Ombudsman, the constitutional body that has the power to investigate and prosecute public officials or agencies.
Bantag, in the complaint, accused Remulla of being the mastermind in the October murder of the radio broadcaster, CNN Philippines reported.
The 15-page document noted that Bantag filed the complaint for "murder, grave misconduct, conduct prejudicial to the best interest of the service and conduct unbecoming of a public official."
In photos of the complaint obtained by ABS-CBN News, Bantag said the Ombudsman should "immediately issue preventive suspension orders" for Remulla and BuCor acting chief Gen. Gregorio Catapang Jr.
Aside from Remulla and Catapang, other respondents of the complaint were New Bilibid Prison inmates German Agojo, Alfie Penaredondo, Aldrin Galicia, Mario Alvarez and Alvin Labra.
"The acts of the respondents, taken together, show that they were in conspiracy to commit the murder of Percy Lapid and Jun Villamor (alleged middleman in Lapid's slay). In conspiracy, the act of one is the act of all. Further, Secretary Remulla and General Catapang committed administrative breaches," Bantag's complaint stated, as per the Philippine Star.
The Office of the Ombudsman has the authority to "investigate and prosecute on its own or on complaint by any person, any act or omission of any public officer or employee, office or agency, when such act or omission appears to be illegal, unjust, improper or inefficient."
Bantag had previously filed a separate complaint last month against Remulla for misconduct, graft and libel.
"I don't know where the legal theory is coming from," Remulla said when asked about the complaint Bantag filed against him, GMA News reported.
For the Justice Secretary, Bantag was merely exhausting "all his possible remedies," which included personal attacks, but Remulla reiterated "the cases [against Bantag] will continue."
Bantag is already faced with a murder complaint filed jointly by the DOJ and the National Bureau of Investigation, wherein he was accused of being the mastermind in Lapid's killing along with former BuCor senior official Ricardo Zulueta.
Lapid was shot to death while driving home on Oct. 3, while Villamor died at the Bilibid hospital one day after self-proclaimed Lapid gunman Joel Escorial surrendered to the authorities to name Villamor as the middleman in the plot.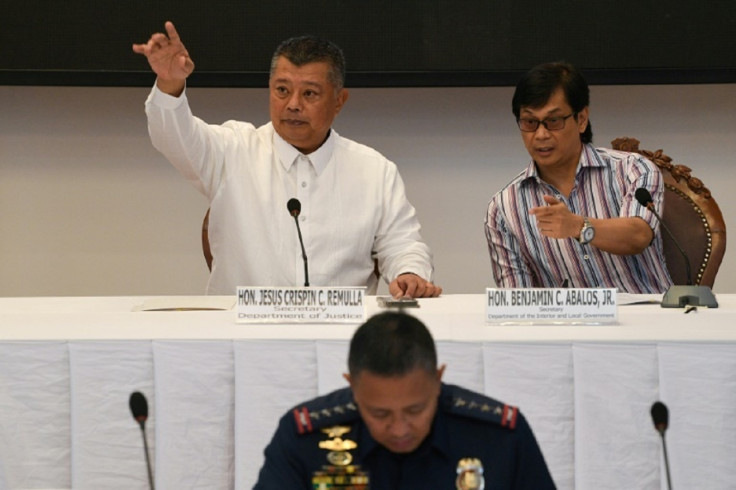 © Copyright 2023 IBTimes PH. All rights reserved.