China Property Price Fall To Deepen In H1 Before Rising Faster In 2023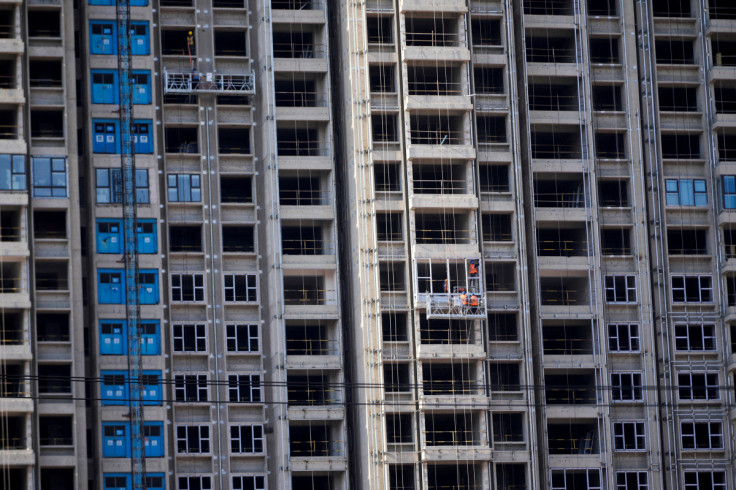 China's new home prices will see a deepening fall in the first half of the year before rebounding at a faster pace in 2023, according to a Reuters poll, as the scrapping of COVID-19 curbs and stimulus policies improve sentiment.
New home prices are expected to fall 1.0% year-on-year in the first half of 2023, deepening from a fall of 0.5% forecast for that period in a November survey, according to 13 analysts and economists polled by Reuters between Feb. 17 and Feb. 24.
For 2023, prices are expected to rise 2.5%, faster than an increase of 1.0% forecast in the previous poll.
Consumers' income and expectations are recovering slowly and the housing supply is exceeding demand in small cities, said Lu Zhe, chief economist at Topsperity Securities.
"A rebound in demand will drive price improvements with the economy recovering in the second half of the year," Lu said.
The crisis-hit property sector has been hobbled by flagging demand and mounting debt defaults with falls in sales and prices.
A tentative property sector revival was seen in January, with home prices rising for the first time in a year, boosted by aggressive government support late last year, lower mortgage rates and a U-turn on the "zero COVID" containment policy.
Demand, however, remains sluggish, and is a major constraint to a long-term rebound but analysts expect a sustainable recovery will begin towards the second half of this year.
Slower growth in the population and factors limiting a market recovery such as declining incomes, expectations of falling house prices and stalled construction projects, have not seen a fundamental reversal, said Huang Yu, vice president of China Index Academy.
Property sales are expected to slump 9.0% in the first half of the year, a bigger drop than the 5.0% fall forecast in the November poll. Economists expect a 1.5% slump in sales for the whole of 2023, a bigger drop than the 1.0% fall expected in the last poll, the survey found.
"As the impact of COVID-19 fades, we expect monthly housing sales will be smoother than the year before," said Xingping Wang, senior analyst at Fitch Bohua.
However, it will take time for the market to find its bottom and sales will only recover slowly, Wang said.
Markets are waiting for a relaxation of restrictions on prices, purchases and sales that authorities in so-called first-tier cities imposed to rein in surging prices and speculation.
While all who took part in the survey said it was unlikely that the curbs in first-tier cities would be completely lifted, some marginal easing was possible.
"The relaxation of regulations in first-tier cities has a very important demonstration effect. We believe that the regulator will be more careful to determine the scale and timing of policy relaxation in first-tier cities," said Fitch Bohua's Wang.
Analysts have also said China will gradually increase the proportion of finished new homes for sale in the market, with some even suggesting that pre-sales may be abolished.
Several Chinese provinces said this month they will start to test a requirement for developers to only list finished homes for sale. Delayed construction by cash-strapped developers triggered mortgage boycotts last year.
On housing affordability over the coming year, 11 of 12 analysts who responded to the question saw improvements in the coming year.
(For other stories from the Reuters quarterly housing market polls:)
© Copyright Thomson Reuters 2023. All rights reserved.