China Says US Balloons Flew Into Its Airspace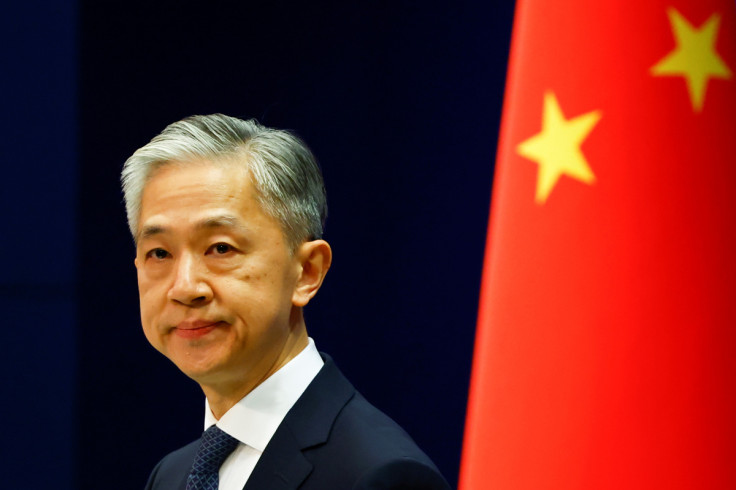 China said on Tuesday that more than ten high-altitude balloons released by the United States since May 2022 flew into its airspace and that of other countries.
Both the countries have been entangled in a diplomatic spat since the U.S. shot down a suspected Chinese spy balloon on Feb. 4.
Chinese foreign ministry spokesperson Wang Wenbin said the high-altitude balloons "flew around the world and illegally entered the airspaces of China and other relevant countries at least ten times".
Wang did not provide details on the other countries involved, declined to specify which parts of Chinese airspace the incursions happened or provide photos as evidence.
Earlier on Monday, he said the U.S. balloons entered Chinese airspace more than ten times since January 2022.
"The United States should conduct a thorough investigation and give China an explanation," Wang said on Tuesday.
The United States denied the allegation. "Any claim that the U.S. government operates surveillance balloons over the PRC is false," White House National Security Council spokesperson Adrienne Watson tweeted on Monday.
Tensions rose between Beijing and Washington after the U.S. military shot down a suspected Chinese spy balloon off the coast of South Carolina on Feb. 4.
China had insisted the object was a civilian weather-monitoring unmanned aircraft blown off course and called the shooting down an overreaction.
"We urge the United States not to over exert itself, in case it sprains its waist," Wang said on Tuesday, noting Chinese media reports that likened the use of military force to shoot down the Chinese balloon to "busting mosquitoes with anti-aircraft guns".
Since then, U.S. fighter jets have downed three more mysterious objects over North American airspace starting on Friday.
U.S. military fighter jets on Sunday downed an octagonal object over Lake Huron, the Pentagon said. On Friday, an object was shot down near Deadhorse, Alaska, and a third, cylindrical object, was destroyed over Canada's Yukon on Saturday.
While American and Canadian officials struggled to explain the presence of the objects, a White House spokesperson stressed that there was no reason to believe that they were anything other than human-made.
© Copyright Thomson Reuters 2023. All rights reserved.