Christmas Flooding: Death Toll Reaches 25 As 26 Remain Missing, 81,000 Live In Shelters
KEY POINTS
Rescue operations are ongoing to find missing individuals, most of whom are fishermen
More than 300 flooded areas were recorded during the Christmas flood event
NDRRMC chairperson Jose Faustino Jr. urged government agencies to "be proactive" in addressing the situation
At least 25 people have died following heavy rains that resulted in widespread flooding during the Christmas weekend in Eastern Visayas and parts of Mindanao, the National Disaster Risk Reduction and Management Council (NDRRMC) said Wednesday.
Rescue operations are ongoing to search for 26 missing individuals. The NDRRMC said Wednesday that 16 of the 25 deaths were recorded in Northern Mindanao, while 12 of the 26 people still missing hailed from eastern Bicol, the Associated Press reported.
On Tuesday morning, the death toll had stood at 13, as per the Office of Civil Defense (OCD).
The head of the Joint Information Center of the OCD, Diego Agustin Mariano, said during a Tuesday briefing on the situation that seven of the deceased were from Northern Mindanao, three hailed from Bicol, two were reported in Eastern Visayas and one was from the Zamboanga Peninsula, the Philippine Daily Inquirer reported.
During a Zoom video conference earlier Tuesday between officials from the NDRRMC and other stakeholders, NDRRMC chairperson Jose Faustino Jr. said government agencies should remain "vigilant and take the necessary steps, and be proactive [down to the grassroots level] in terms of preventing more casualties.
Faustino Jr., who is also Senior Undersecretary of the Department of Defense (DND), said the agency "is on top of the situation" when it comes to supporting the needs of families affected by the flood.
As of Wednesday, over 81,000 people remained in shelters as more than 400,000 were affected by the shear line that triggered heavy rain in parts of central, eastern and southern Philippines.
In Gingoog City alone, around 35,000 people were affected by flooding, ABS-CBN News reported. Gingoog City in Misamis Occidental has an estimated population of more than 136,000 people.
Initial assessments of affected areas in the city revealed that damage to infrastructure was at P30 million (approximately $533,800), while agriculture damage stood at around P20 million (approximately $355,900).
Gingoog City has been placed under a state of calamity. Further assessments will be done to determine the true extent of flood damage once floodwaters have completely subsided, Mayor Erick Cañosa said.
Meanwhile, rescue operations continue as the Philippine coast guard leads rescuers in hopes of finding at least 26 individuals missing.
Mariano said that most of the missing people were fishermen, the Guardian reported, citing DZMM radio.
So far, the government has recorded over 300 flooded areas across affected regions and 20 landslides induced by the rains.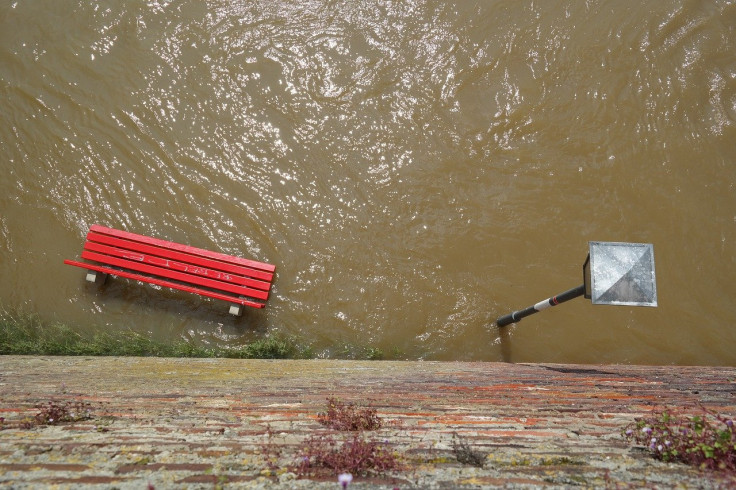 © Copyright 2023 IBTimes PH. All rights reserved.