DA Seeks Durian Production Expansion After Million-Dollar Export Deal With China
KEY POINTS
Chinese companies have allocated $260 million for the export deal
DA looks to conduct capacity-building activities and develop packing houses
Davao City previously said it plans to expand production amid increased demand
The Department of Agriculture (DA) is working to expand durian production in the country after the Philippines secured a $260 million export deal with Chinese buyers. The development came after President Ferdinand "Bongbong" Marcos Jr.'s visit to Beijing earlier this month.
DA Senior Undersecretary Domingo Panganiban said he discussed measures to expand durian production with regional directors and officials from the Bureau of Plant Industry (BPI), according to a statement.
"We anticipate that this will be a major breakthrough that we should avail of and hope that we should be able to maintain a good relationship with China in the long run," Panganiban said.
As part of the efforts to accelerate work on the expansion plan, Panganiban is coordinating with the BPI and High-Value Crops Development Program (HVCDP) to conduct capacity-building activities, develop packing houses for products to be exported, and ensure that production of market-preferred varieties is followed accordingly.
Earlier this week, the DA said Chinese companies Shanghai Goodfarmer Group, Dole (Shanghai) Fruits and Vegetables Trading Co., and Dashang Group have signed up to purchase durian from the country, the Philippine Daily Inquirer reported. This came after the two nations signed the "Protocol of the Phytosanitary Requirements for Export of Fresh Durians from the Philippines to China" deal, aimed at allowing 50,000 metric tons of fresh durian to enter the Chinese market.
To kick off the project, China has allocated $260 million for the purchase of durian products from the Philippines, the DA said.
Before visiting Beijing, Marcos said he was committed to boosting "durian diplomacy" between the two countries, considering the Chinese people's huge appetite for the pungent-smelling but nutritious fruit.
Initially, durian will be exported from local markets such as North Cotabato, Davao del Sur, and Davao City.
Earlier this month, the Davao City Agriculturist Office (CAgro) said it is keen on expanding durian production as demand from China and other foreign markets increases, according to PNA News.
CAgro's Dario Divino also stated while there are a lot of durians in Davao City, some areas were reverting to banana plantations. He then urged farmers to coordinate with the office if they need help with intercropping durians and other fruit products such as coconuts and bananas.
The CAgro is also eyeing free training programs across all Davao districts for durian planting and proper management by 2024.
Davao remains the country's largest producer of durian, making up 76% of the Philippines' total output.
Last month, Australian ambassador to the Philippines Hae Kyong Yu also expressed hope in the "potential" for the growth of the durian market in Australia, noting that it could open more opportunities for exports to the country, the Sun Star reported. The ambassador went on to encourage farmers to shift to growing durian, noting that the "King of Fruits" can be resilient against diseases.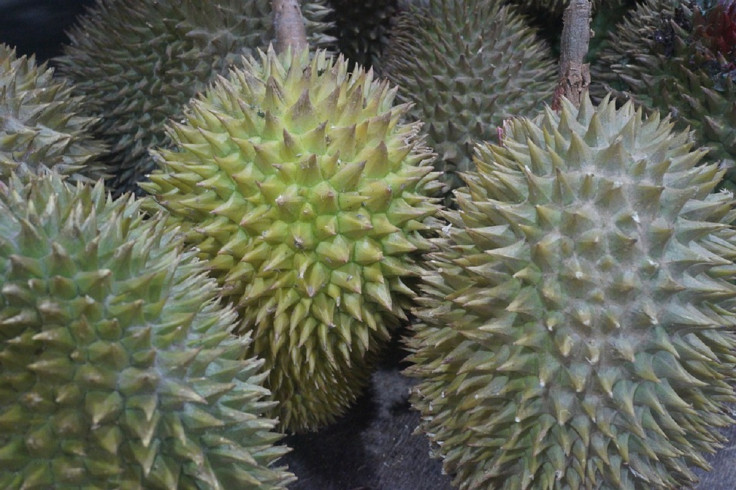 © Copyright 2023 IBTimes PH. All rights reserved.