Disasters Lower Outlook For New Zealand Interest Rate Rise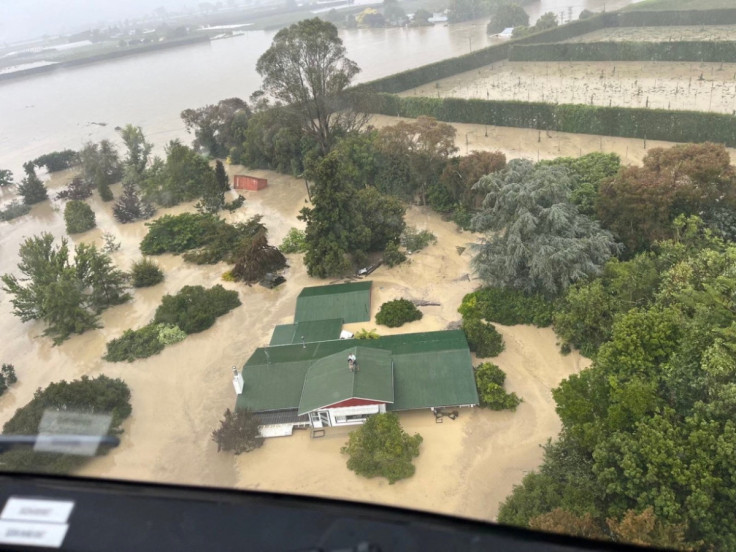 Expected damage to New Zealand's economy from severe weather over the past three weeks has prompted financial markets to downgrade the outlook for interest rate rises.
An initial disaster, flash flooding in Auckland, New Zealand's largest city, hit on Jan. 27. Then on Feb. 12 to 15 a cyclone hit the North Island, which includes Auckland.
"As the scale of the devastation has been gradually revealed, the market has all but priced out the chance of the RBNZ going ahead with the 75bp hike it signalled last November," said ANZ chief economist Sharon Zollner in a note, referring to the Reserve Bank of New Zealand (RBNZ).
"Indeed, it's now pricing a small chance of a pause or just a 25bp hike next week, which is fair," she added.
The flash flooding damaged roads across Auckland, closed businesses including the airport, destroyed houses, roads and crops. The cyclone then damaged still more roads, many of which are still closed, swept away rail track and grounded flights. Homes are flooded and communities cut off.
Tanker trucks cannot collect milk, some logging is suspended, and meat processing is reduced.
When Cyclone Gabrielle hit, picking had just begun on pip-fruit farms, whose production is worth about NZ$1 billion a year. Now the industry has lost not only 2023 product but many orchards are still inaccessible.
Among 25 economists polled by Reuters on Feb. 13-16, 20 expected the central bank to raise its policy rate by 50 basis points next week, even though the RBNZ Monetary Policy Statement in November had suggested a 75 basis point rise this month and an eventual peak of 5.5%.
The median from the Reuters poll now puts the peak at 5.25%.
No one has yet estimated the scale of the damage from the severe weather. But Finance Minister Grant Robertson told broadcaster TVNZ the cost to the government could be similar to the NZ$13.5 billion ($8.42 billion) it had spent rebuilding Christchurch after an earthquake in 2011.
"This will be a significant event financially for the government and for individuals, households, businesses, banks and insurers," he said.
Fifteen people are so far confirmed to have died in the two disasters.
A surge in prices looks likely from the disruption. Economists expect inflation, already running at a near three-decade high of 7.2%, to rise as the country replaces homes and contents and repairs infrastructure. Loss of crops will push up food prices.
That would normally be a reason for a central bank to lift interest rates further, but some economists expect the RBNZ to look past the sudden rise as being temporary.
Still, Kiwibank chief economist Jarrod Kerr said the central bank should pause hikes until the effect of the cyclone can be understood.
"Current circumstances warrant caution. But what we think they should do is not what they will likely do," said Kerr.
After the Christchurch earthquake, the central bank cut its policy rate due to concerns about the economy.
($1 = 1.6090 New Zealand dollars)
© Copyright Thomson Reuters 2023. All rights reserved.