Electric Vehicle Charging Stations: DOE Partners With Shell To Study Renewable Energy-Powered Solutions
KEY POINTS
The pilot project will look into the use of solar energy to power charging stations
There are around 9,000 registered EVs in the country as of 2021
On Jan. 13, the president approved a zero-tariff rate on certain EVs for a period of five years
The Department of Energy (DOE) has partnered with oil giant Shell to kickstart a pilot project that should help support the country's electric vehicle (EV) industry, specifically in the research of charging stations.
The pilot study between the DOE, Pilipinas Shell Petroleum Corp. (PSPC) and Shell Energy Philippines Inc. (SEPH) seeks to examine the feasibility of powering electric vehicle charging stations (EVCs) with renewable energy such as solar, the Philippine Daily Inquirer reported.
The project's key components include supply, installation, operation and maintenance of EVCs, as well as optimization of other ways to utilize cleaner energy in the electric vehicle industry.
The pilot project also seeks to study the monitoring and verification of renewable energy efficiency, its performance and energy savings to compile data that will be used as a reference by the DOE to develop programs and policies that would safely sustain and adopt EVC operations.
SEPH and PSPC, on the other hand, will use the data generated from the project to establish the groundwork for future EVC networks in their existing mobility sites.
"I commend PSPC and SEPH for collaborating with the DOE for this laudable undertaking – a sound testament of their resoluteness in maximizing value creation while contributing to global climate change mitigation," DOE chief Raphael Lotilla said of the project.
DOE data showed that as of the end of 2021, there are around 9,000 registered EVs in the Philippines. Of the said registered electric cars, 378 are public utility vehicles (PUVs).
News of the said collaboration came after PSPC said it recently signed a strategic agreement with energy infrastructure leader SUN Mobility to explore the pilot deployment of the latter's battery-swapping technology in the Philippines for 2- and 3-wheeled EVs, as per the Manila Bulletin.
As with PSPC and SUN Mobility's agreement, the DOE-Shell pilot project supports the enactment of Republic Act 11697 or the Electric Vehicle Industry Development Act (EVIDA).
The EVIDA was enacted earlier this year and deemed by lawmakers as a "very significant" step in boosting the Philippines' electric car industry.
"With EVIDA, the Philippines is now in a stronger position to further attract hi-tech investments and create high-value jobs in the country by taking advantage of the ongoing global shift to EVs through strong national policy support," then chief of the Department of Trade and Industry Ramon Lopez said at the time.
On Jan. 13, President Ferdinand "Bongbong" Marcos Jr. approved a zero-tariff rate on certain EVs for a period of five years as part of the efforts to boost the Philippine market. The electric cars with zero tariff rates include minibuses, motorcycles, bicycles, cars, vans, trucks and tricycles.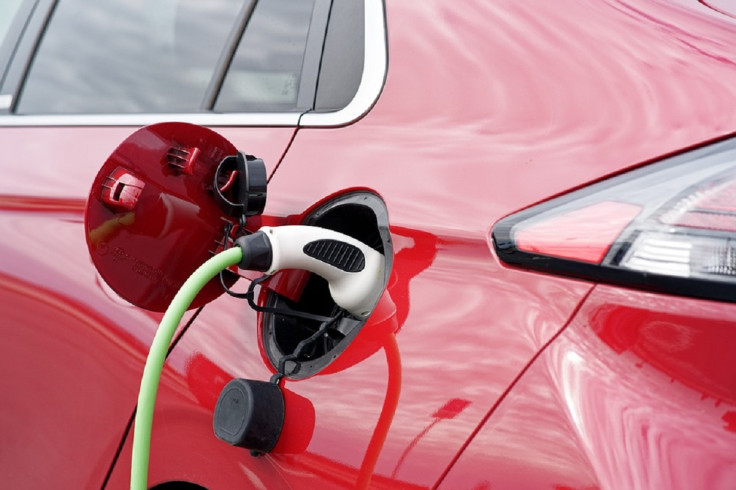 © Copyright 2023 IBTimes PH. All rights reserved.