Global Money Laundering List: PH Retains Gray Status, FATF Urges Action In 11 Items
KEY POINTS
The FATF said the Philippines should increase money laundering investigations and prosecutions
Kumar said the country should have a 'high level political commitment' to the matter
Money mule scams have been increasing in the country as per AMLC
The Philippines has retained its status in the gray list of countries under increased monitoring by the inter-governmental watchdog Financial Action Task Force (FATF) as the country has yet to address some deficiencies in countering money laundering.
"The FATF notes the Philippines' continued progress across its action plan, however all deadlines have now expired and work remains. The FATF encourages the Philippines to continue to implement its action plan" to address "strategic deficiencies as soon as possible," the FATF said in its February report.
The Paris-based group said the Philippines should demonstrate that it has an effective risk-based supervision of designated non-financial businesses and professions (DNFBPs), its supervisors are using the FATF-designated controls "to mitigate risks associated with casino junkets," and it increases money laundering investigations and prosecutions in line with the risk among others.
FATF president T. Raja Kumar said the Philippines missed the January 2023 deadline of resolving the 18 issues that the watchdog outlined in June 2021. Furthermore, the country has yet to address 11 out of the 18 deficiencies, Kumar said as per the Philippine Star.
"So these are, you know, clear areas of deficiency and I urge the Philippine government to press the accelerator and continue to put in the necessary resources, the high-level political commitment to essentially complete these remaining action items," Kumar reiterated.
The Philippines is joined by 22 other countries in the gray list of jurisdictions under increased monitoring, including Senegal, Nigeria, Haiti and Albania. Cambodia and Morocco were the two countries removed from the gray list this year.
The FATF also named the three countries under its black list, or jurisdictions that "have strategic deficiencies in their regimes to counter money laundering, terrorist financing, and financing of proliferation: North Korea and Iran, which have been on the black list since February 2020, and Myanmar, which joined the high-risk list in October 2022.
The watchdog's gray list was released just months after the Anti-Money Laundering Council (AMLC) warned that money mule scams have been on the rise in the country over the past six years. Money mules are people who transfer or move illegally acquired money on behalf of someone else, as per the Federal Bureau of Investigation (FBI).
In its December report, the AMLC said its financial intelligence unit found money mule-related transactions amounting to P510.17 billion (approximately $9.1 billion) between the first quarter of 2016 and the first quarter of 2022.
Earlier this month, law enforcement shut down a Tarlac-based Philippine Offshore Gaming Operator (POGO) company accused of engaging in a cryptocurrency investment scam, as per GMA News.
The said company was allegedly involved in prostitution, illegal detention and money laundering. A total of 851 workers were arrested and rescued during the shutdown operation, authorities said.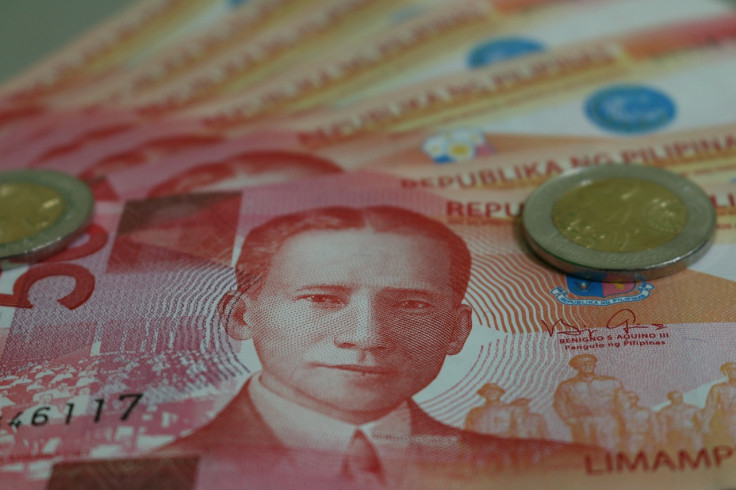 © Copyright 2023 IBTimes PH. All rights reserved.