Japan H3 Rocket Fails, Destruct Command Issued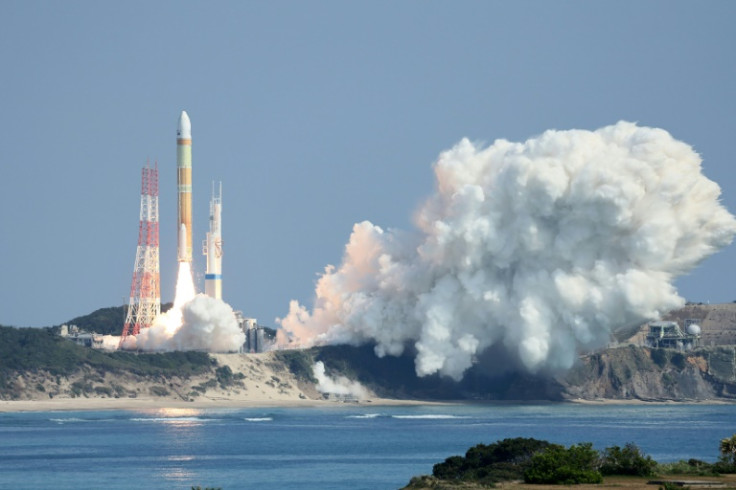 Japan's next-generation H3 rocket failed after liftoff on Tuesday, with the space agency issuing a destruct command after concluding the mission could not succeed.
The failure is a blow for Japan's space agency JAXA, after the rocket failed to even lift off on its first try last month.
Tuesday's launch from the Tanegashima Space Center in southwestern Japan initially appeared to be a success, with the flagship rocket lifting off at 10:37am (0137GMT).
The first stage separation appeared to go as planned, but soon afterwards, signs of trouble emerged.
"It seems that the velocity is coming down," announcers on the JAXA live feed said, with the command centre then announcing: "The second stage engine ignition has not been confirmed yet, we continue to confirm the situation."
The live feed was then briefly halted, with a message reading "We are currently checking the status. Please wait."
When it resumed, the command centre announced the news.
"Destruct command has been transmitted to H3 because there was no possibility of achieving the mission."
There was no immediate explanation for why the launch failed.
The H3 is a launch vehicle for an observation satellite, and the rocket has been mooted as a possible competitor to SpaceX's Falcon 9.
© Copyright AFP 2023. All rights reserved.