Japan, Philippines Pledge Closer Security Ties Amid China Tensions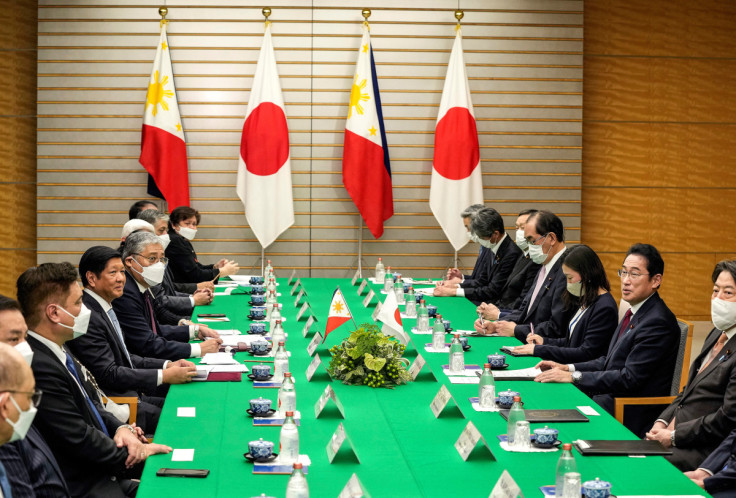 Japan said it was looking to strengthen joint military exercises with the Philippines as the two U.S. allies on Thursday pledged to forge closer security ties at a time of heightened tensions with China.
The maritime nations also penned a deal to allow their armed forces to work together during disaster relief operations, an agreement seen as a step towards a broader pact that could allow both countries to deploy forces on each other's soil.
"In this year of complex international situations, Japan attaches great importance to cooperation with the Philippines," Prime Minister Fumio Kishida said in his opening remarks at a meeting with Philippine President Ferdinand Marcos Jr in Tokyo.
Kishida later said the two had agreed to try and establish a framework that would "strengthen and smooth the process of holding joint exercises".
Japan held joint military exercises with the United States and the Philippines as recently as October.
Taiwan, which lies between Japan and the Philippines, has become a focal point of intensifying Chinese military activity that Tokyo and Washington worry could escalate into war as Beijing tries to capture what it views as a rogue province.
President Marcos, on his first visit to Japan since taking office in July, last week signed an agreement granting the United States greater access to its military bases.
The disaster relief deal with Tokyo is seen as a possible precursor to establishing a visiting forces agreement that would allow Japanese forces to deploy to the Philippines more easily.
Tokyo has such pacts with Australia and Britain, and also hosts the biggest concentration of U.S. forces abroad.
A Japanese military presence in the Philippines could help Manila counter Chinese influence in the South China Sea, much of which Beijing claims, including the territory that Manila considers its own.
"After our meeting, I can confidently say that our strategic partnership is stronger than ever as we navigate together the rough waters buffeting our region," Marcos said, adding he had agreed to cooperate more closely with Japan on areas including defence cooperation and maritime security.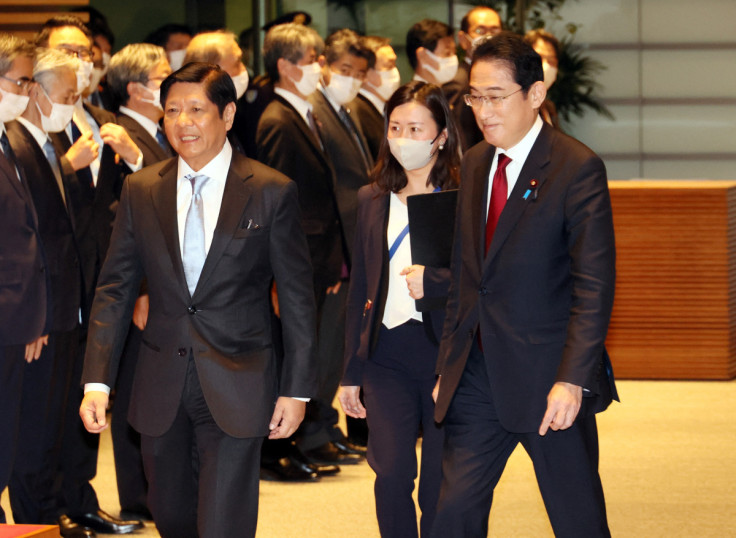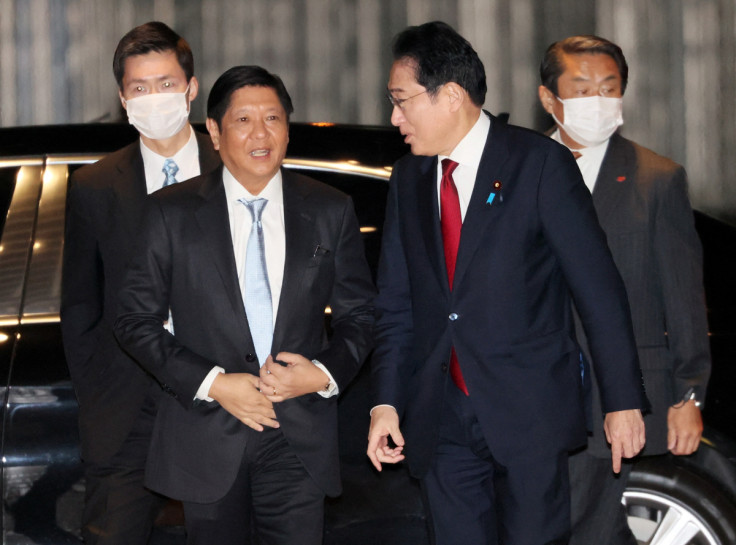 © Copyright Thomson Reuters 2023. All rights reserved.