Japan's Kishida Says Global Communication Skills Key Criteria For Picking New BOJ Head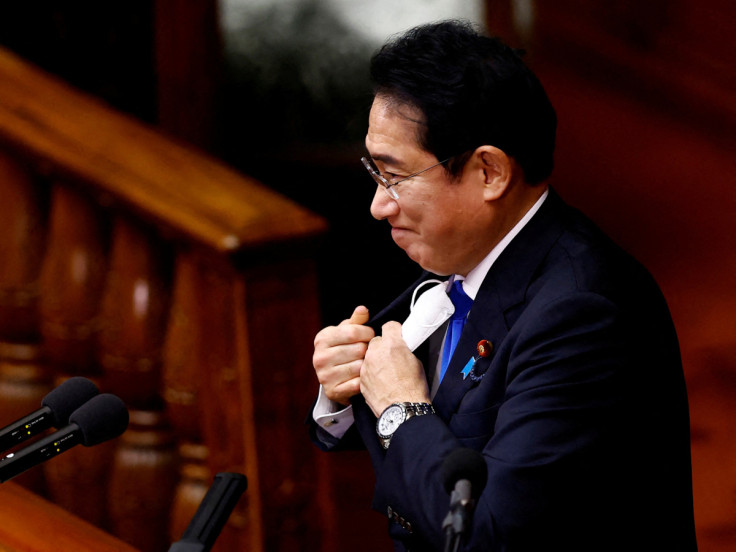 Japanese Prime Minister Fumio Kishida said the new central bank governor must have strong communication skills and the ability to closely coordinate with global central banks, offering the clearest clue to date on his preferred choice for the top job.
Speaking in parliament, Kishida said on Wednesday he was still in the process of selecting the successor to incumbent BOJ Governor Haruhiko Kuroda, whose term ends in April, noting "the impact the decision would have on financial markets."
"Since the Lehman crisis, close coordination among major central bank leaders, as well as the ability to receive and deliver high-quality communication to and from domestic and overseas markets, have become extremely important," he said.
"I'd like to select (the next BOJ governor) taking these factors into account," Kishida said, when asked by an opposition lawmaker what the qualifications Kuroda's successor must have.
Markets are closely watching the appointment of the new BOJ governor for clues on how quickly the central bank could phase out its massive stimulus programme.
The government is considering presenting to parliament its nominees for next BOJ governor and two deputy governors next week, sources told Reuters.
Up till now, Kishida had stayed mum on key qualifications for the BOJ leadership position, saying only he would choose the person best suited for the role.
Kishida had earlier said no decision had been made, after the Nikkei newspaper reported on Monday the government has sounded out BOJ Deputy Governor Masayoshi Amamiya to succeed Kuroda.
A career central banker who has drafted many of the BOJ's monetary easing tools, Amamiya is seen by markets as a top contender. His experience is focused on domestic monetary policy matters, rather than international affairs.
Among other key contenders, former BOJ Deputy Governor Hiroshi Nakaso has long experience overseeing the BOJ's market operations and international affairs.
The government's nomination needs the approval by both houses of parliament, which is effectively a done deal since the ruling coalition has a solid majority.
Kuroda's second, five-year term ends on April 8. His two deputies, Masayoshi Amamiya and Masazumi Wakatabe, will see their terms end on March 19.
© Copyright Thomson Reuters 2023. All rights reserved.