Jeepney Modernization: Transport Strike Ends As President Orders Plan's Reassessment
KEY POINTS
Heads of transport groups Manibela and Piston spoke to government officials on Tuesday night
The planned week-long strike reportedly affected 10% of NCR routes Tuesday
Manibela's chairman apologized to commuters, but added the voices of operators and drivers had to be heard
Major transport groups that spearheaded this week's nationwide transport strike announced the end of the protests on Wednesday after President Ferdinand "Bongbong" Marcos Jr. reportedly ordered a review of the jeepney modernization plan.
The Presidential Communications Office (PCO) said in a statement late Tuesday regarding the end of the strike that the president has ordered the Department of Transportation and Land Transportation Franchising and Regulatory Board (LTFRB) to use the remaining months of the extended modernization deadline to re-assess the plan's requirements and conduct consultations to ensure that drivers, operators and commuters benefit the most from the program.
The modernization deadline was initially set to June 30, but was extended to Dec. 31 after transport groups announced their planned week-long strike.
The PCO released photos of the meeting between transport groups heads and government officials in a Twitter thread.
The chairman of transport group Manibela, Mar Valbuena, told The Manila Times on Wednesday that groups opposing the modernization program have decided to end the planned week-long transportation strike after government officials agreed to remove the mandatory requirement of phasing out traditional jeepneys.
Valbuena and national president of transport group Pagkakaisa ng Samahan ng Tsuper at Operator Nationwide (Piston) Mody Floranda spoke with PCO Secretary Cheloy Garafil and Executive Secretary Undersecretary Leonardo Roy Cervantes Tuesday night, according to the outlet.
"We will hold President Ferdinand 'Bongbong' Marcos Jr. to his word, that his administration is open to study and revise the implementation of the PUV (public utility vehicle) modernization program to keep the livelihood of our PUV drivers and operators," Valbuena said after the meeting, the Philippine Star reported.
The Marcos administration has yet to release a statement regarding the transport groups' claim.
Valbuena explained that opposing transport groups "are not going against the planned modernization of the vehicles." Instead, he said they were calling for the modernization plan to be carried out "humanely," as modern jeeps or minibuses were too expensive at this time.
The Manibela chairman also apologized to commuters for the strike, explaining that transport groups "had to do it so that our voices and plights could be heard."
Jeepney drivers and operators had announced their week-long strike in opposition to the steep costs that come with modernizing jeepneys. Floranda previously said jeepney operators will be at risk of bankruptcy due to costs related to maintenance and adherence to the program.
The Metropolitan Manila Development Authority (MMDA) said Monday, on the first day of the planned week-long strike, that the "tigil-pasada" had little effect on commuters due to the government's contingency measures, as per PNA.
The MMDA deployed free ride vehicles across the National Capital Region (NCR) Monday to help passengers who may have been affected by the transport strike.
The LTFRB also said Tuesday that only about 10% of all NCR routes were affected by the strike. According to the agency, only about 5% of commute routes were affected nationwide.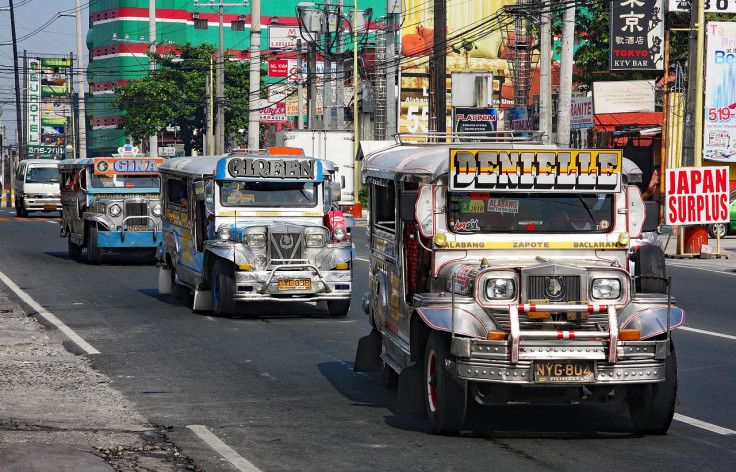 © Copyright 2023 IBTimes PH. All rights reserved.