Malaysia Central Bank To Hike Rates To 3.00% On Thursday: Reuters Poll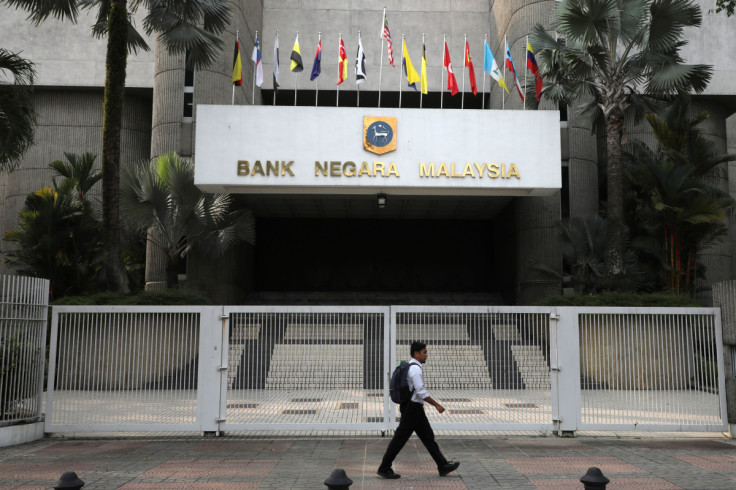 Malaysia's central bank will deliver its fifth consecutive quarter percentage point hike on Thursday in its effort to keep high inflation under check and provide support to a struggling currency, a Reuters poll found.
Bank Negara Malaysia (BNM) became in May last year one of the first Asian central banks to hike rates in the current cycle and has added a cumulative 100 basis points. But it has largely failed to tame rising inflation, which was at 4.0% in November.
Median forecasts in the poll showed inflation to average 3.0% this year, an upgrade from the 2.8% predicted in October.
Despite the slower pace of tightening compared to its peers, the BNM's governor, Tan Sri Nor Shamsiah binti Mohd Yunus, recently said its decisions would depend on evolving conditions and their implication on the outlook for growth and inflation.
All but one of 27 economists in the Jan. 10-16 Reuters poll forecast the central bank to hike its overnight policy rate to 3.00%, where it was before the pandemic, at its meeting on Jan. 19. Only one expected no change.
"Even though headline inflation has come off its peak, Bank Negara Malaysia is unlikely to lower its guard any time soon. Inflation still remains elevated by historical standards and core inflation has not shown any signs of moderation," noted Khoon Goh, head of Asia research at ANZ.
"The slower pace of rate hikes by the U.S. Fed has supported the ringgit, but there may be downward pressure via the trade channel due to expected weakness in global demand."
Malaysia's ringgit, down over 5% last year and expected by a recent Reuters poll to fall another 4.0% against the dollar over the next three months, was also likely to keep the BNM on its toes as a weaker currency imports higher inflation.
While a slim majority of respondents, 13 of 24, expected rates to still be 3.00% at end-March, 10 of them had a 3.25% forecast.
Nearly 60% of economists, 14 of 24, expected rates to reach 3.25% or above by end-June, a quarter point higher from a November poll. They were then forecast to stay there for the remainder of the year.
But economists were split on where rates would be this year, in a 2.75%-3.50% range.
A net exporter of oil, Malaysia's growth outlook is clouded by a slowdown in China - the country's largest trading partner - and the rest of the world.
The economy was expected to grow 4.0% this year and 4.5% in 2024, in line with the government's projection of 4.0%-5.0%.
(For other stories from the Reuters global long-term economic outlook polls package:)
© Copyright Thomson Reuters 2023. All rights reserved.