Malaysian Minister Vows To Fight Against Sulu Sultanate Heirs' European Court Filings
KEY POINTS
Minister Azalina said the Anwar administration will "fight" the former sultanate's heirs' claims
Only two Philippine presidents have backed the sultanate's claims so far
Prime Minister Anwar is in the Philippines through Thursday for a state visit
Malaysia's law minister has vowed that the government will fight multiple territorial claims from eight descendants of the Sulu sultanate in the Philippines regarding the East Malaysian state, Sabah.
"How can a commercial arbitrator come and question our sovereignty? Rest assured, this government for five years will fight (the claims)," Malaysian minister of law, Azalina Othman Said, told MPs during a parliamentary briefing on the matter Tuesday, the South China Morning Post reported.
The law minister said Tuesday the Sulu sultanate's claims in multiple jurisdictions across Europe had no legal basis, further arguing the European jurisdictions should "respect our government."
The claims stem from a long-running dispute over Malaysia's alleged violation of annual RM5,300 (approximately $1,264) payments in cession money under the 1878 land agreement between Sultan Jamal Al Alam, the British North Borneo Company's Alfred Dent and Baron de Overbeck, as per the Inquirer. Malaysia had reportedly honored the agreement till 2013.
Late in September, the descendants of Sulu's sultanate had filed to seize Malaysian assets in the Netherlands, Reuters reported. The said filing was to seek enforcement of a nearly $15 billion arbitral ruling award granted to them earlier in the year by a French court. Malaysia, however, obtained a stay on the ruling, even though it remained enforceable outside France because of an international arbitration treaty under the United Nations.
The award also stemmed from a French arbitration court's decision over Malaysia's alleged violation of the annual payments.
So far, only two former Philippine presidents have backed Sulu's claims over the territory that the sultanate said was a gift from the Sultan of Brunei for Sulu's support during a 1600s war.
The said case was initially filed at the Madrid High Court, but was moved to a Parisian court as the Malaysian government was allegedly not properly informed about proceedings.
In January, a Luxembourg court blocked the Sulu sultan heirs' bid to seize two Luxembourg-based subsidiaries of Petronas as part of the claimants' efforts to enforce their arbitral win.
Despite the Luxembourg court's decision, the claimants said they will continue to enforce the arbitral award against Malaysia.
The Malaysian minister's comments came a day before the country's prime minister, Anwar Ibrahim, arrived in Manila for a state visit. Observers had previously suggested that Philippine President Ferdinand "Bongbong" Marcos Jr. may discuss the Sabah dispute with his Malaysian counterpart.
Multiple outlets confirmed Wednesday that Anwar arrived in the country for a two-day visit. The Malaysian leader is expected to visit the Malacañang Palace Wednesday evening, to be followed by a meeting with Marcos Jr., as per Bernama.
Anwar will also give a public lecture at the University of the Philippines Thursday and meet with Malaysian nationals in the Philippines before he heads back home Thursday evening.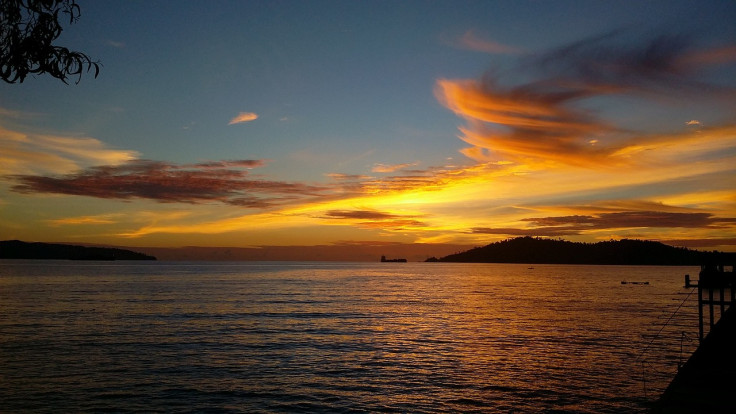 © Copyright 2023 IBTimes PH. All rights reserved.