Marcos Plans To Present Maharlika Wealth Fund In Global Investment Push At WEF 2023
KEY POINTS
Marcos Jr. said the MWF will be presented to hopefully boost interest in investment
The president said he usually paints the country "as an investment destination"
Former NEDA chief Ernesto Pernia said it was "too premature" to introduce the fund at the WEF
In an effort to paint the Philippines as an international investment hub, President Ferdinand "Bongbong" Marcos Jr. is reportedly planning to present the Maharlika Wealth Fund at the World Economic Forum (WEF) in Davos this week.
"So I will say what exactly has happened, that we are forming a sovereign wealth fund...for big investments in the basic areas such as agri, energy, digitalization, climate change," Marcos Jr. told journalists Monday as he was headed to Switzerland for the week-long forum, the Philippine Daily Inquirer reported.
Marcos Jr. told the media that he usually talks about the Philippines "as an investment destination" whenever he goes overseas for official travels. He added the sovereign wealth fund can now be included in conversations during his overseas trips.
The Maharlika Investment Fund (MIF) or Maharlika Wealth Fund (MWF) is proposed under House Bill No. 6608, which has been recommended as an urgent bill.
House Bill No. 6608 seeks to establish the MWF, which the authors say will invest national funds and strengthen the investment activities of government financial institutions for economic growth.
While the said bill is now largely supported by Senate and House representatives after multiple revisions, several lawmakers reiterated that the proposed legislation is not as urgent as others still waiting to be approved.
One lawmaker has said there was "no necessity" in certifying the MWF as an urgent matter. Another said it was "not time" for a sovereign wealth fund to be established.
Foreign Affairs Undersecretary Carlos Sorreta previously confirmed that the president would bring up the MWF during his WEF appearance.
"It's really more of a soft launch, to introduce it," Sorreta explained.
Soretta added that he agreed with Marcos Jr. on the WEF being "a great venue to do sort of soft launch for our sovereign wealth fund given the prominence of the forum itself."
However, former National Economic and Development Authority (NEDA) chief Ernesto Pernia believes it's too early to introduce the Philippines' wealth fund in Davos.
"I think it's too premature to present the MIF," Pernia argued in an interview with ANC 24/7's Hot Copy. "It hasn't even gone through the Senate. It has gone through Congress, but I think it will take time for the Senate to deliberate on it and to get it passed."
Last month, Marcos Jr. said the Philippines "needs" the MIF, pointing out that a sovereign wealth fund was "another way" for the country to get investments.
Referring to debates among some lawmakers about the MIF's supposed loopholes and being prone to corruption, Marcos Jr. said discussions should be avoided "until we see the final form" of the proposed legislation.
The WEF 2023 will take place from Jan. 16-20 in the Swiss Alps town of Davos, Switzerland.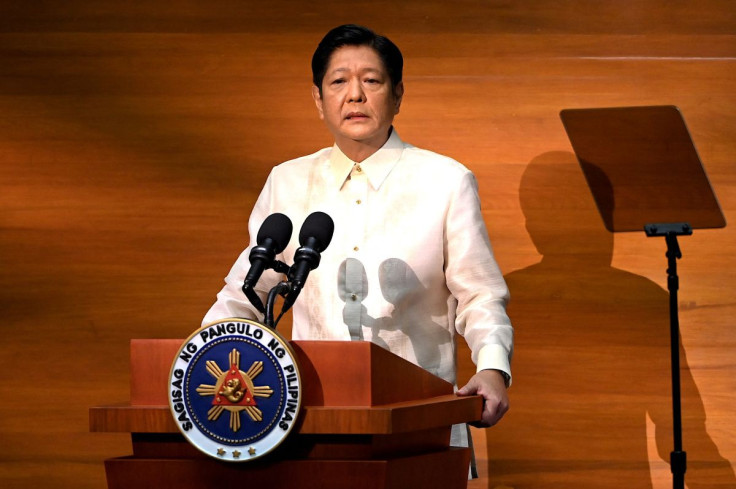 © Copyright 2023 IBTimes PH. All rights reserved.