Missing Cessna Plane: Air Force Temporarily Halts Search Operations Amid Bad Weather
KEY POINTS
Bad weather caused search operations to be temporarily suspended
The situation was escalated to 'distress phase' about two hours after the plane didn't land
The pilot and five passengers onboard the aircraft have been identified
The Philippine Air Force (PAF) has joined the search for the missing Cessna plane in Isabela after the Civil Aviation Authority (CAAP) failed to contact the aircraft.
The plane, identified as RPC1174 was carrying six people when it took off from Cauayan City Tuesday afternoon and failed to make a landing at the Maconacon Airport 30 minutes later. The plane reportedly took a route across the Sierra Madre mountain range, Eric Apolonio, spokesperson for the industry regulator, said as per Barrons.
Search efforts were halted a number of times due to bad weather in the region. PAF-TOG2 commander Col. Sadiri Tabutol of the 5th Infantry Battalion of the Philippine Army (PA) Wednesday said that the search and rescue operations for the single-engine Cessna 206 aircraft will resume once the weather improves, Manila Bulletin reported. PAF spokesman Col. Ma. Consuelo Castillo also confirmed they were waiting for the weather to improve to resume the search operations.
Rains and cloudy skies were expected through Wednesday afternoon around the area the plane had passed before it went missing. The Provincial Disaster Risk Reduction and Management Office (PDRRMO) of Isabela was joined by the PAF in the search and rescue operations. The PDRRMO previously conducted aerial surveillance around the area, according to officer Constante Foronda.
The CAAP designated the incident under "uncertainty phase alert (INCERFA)" at 3:17 p.m. Tuesday, but by 4:12 p.m., the situation was lifted to the distress phase (DETRESFA), according to Manila Times. The authority defines the distress phase as "a situation wherein there is reasonable certainty that an aircraft and its occupants are threatened by grave and imminent danger or require immediate assistance."
The local response team said they received reports of loud sound heard by residents around Diffun municipality of the Quirino province Tuesday afternoon, CNN Philippines reported. Residents of Barangay Sapinit in Isabela also reported hearing an explosion in the area, but the Capuyan Regional Disaster Risk Reduction Management Council said the reports are yet to be confirmed.
Meanwhile, authorities identified the passengers of the missing plane as Tommy Manda, Val Kamatoy, Mark Eiron Siguerra, Xam Siguerra, Josefa Perla España, and pilot Captain Eleazar Mark Joven, as per GMA News.
Forondo said the PDRRMO received a report of winds in the Sierra Madre being "turbulent" when the plane went missing. The Sierra Madre Range is located about 42 miles northwest of Cauayan Domestic Airport.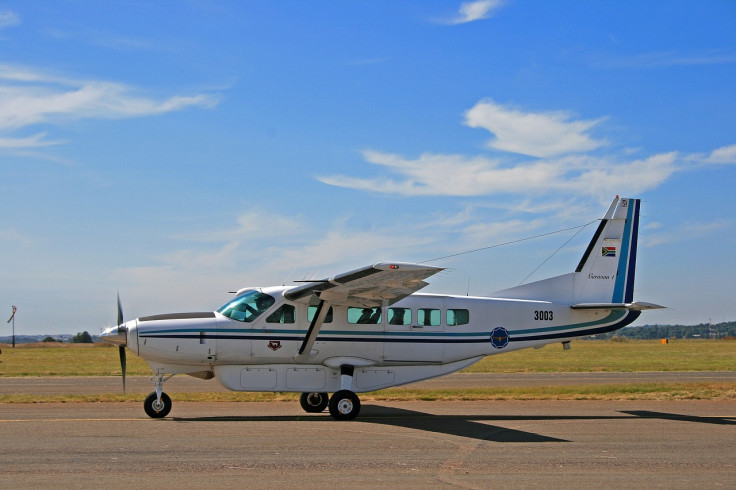 © Copyright 2023 IBTimes PH. All rights reserved.