NEDA Board Approves Marcos Administration's 194 Infrastructure Projects Worth P9 Trillion
KEY POINTS
The projects are expected to create more jobs and spur economic growth
Marcos Jr. previously promised to "modernize" the Philippine transportation system
The PSAC will work with the government on the rehabilitation of the NAIA
The National Economic and Development Authority (NEDA) Board has approved 194 infrastructure flagship projects (IFPs) worth around P9 trillion (approximately $163 billion) proposed by the Marcos administration. Some of the approved projects are from previous administrations.
Socioeconomic Planning Secretary Arsenio Balisacan said Thursday that the majority of the projects are related to water resources such as irrigation and physical connectivity, the Philippine Star reported. Many of the projects also focus on flood management and water supply, Balisacan added.
The NEDA board, which is chaired by President Ferdinand "Bongbong" Marcos Jr., assigned the agency to lead the monitoring and implementation of the projects.
One hundred twenty-three of the approved projects are expected to start receiving funding under the Marcos government. The new projects include the Mindanao Railway Project III, the Ilocus Sur Transbasin Project and the rehabilitation of the Ninoy Aquino International Airport (NAIA). The rest of the projects have been carried over from the Duterte government and earlier administrations.
The projects from past administrations that the NEDA Board approved include the North-South Commuter Railway (NSCR), which was promoted by the late President Benigno "Noynoy" Aquino III and was also deemed to be the administration's biggest railway project, as per GMA News.
Of the approved projects, 47 are still undergoing preparations, while 95 projects have started and been approved for implementation.
"We will connect and integrate markets to enable access to more opportunities for local industries, enhance the productivity of our young and vibrant labor force and create safe infrastructure for future generations," Balisacan said, according to the Philippine Star.
News of the IFPs' approval by the NEDA Board came after Marcos Jr. vowed to "modernize" the Philippine transportation system. At the time, he said infrastructure projects would spur economic growth and development.
Speaking at the contract signing between the Department of Transportation (DoTr) and Japan's Mitsubishi Corp. for the NSCR System last week, the president said a more efficient transportation system would trigger a "multiplier effect" on employment, The Manila Times reported.
Meanwhile, a significant number of recommendations from the Private Sector Advisory Council (PSAC) on infrastructure development have been completed or are in the process of actual implementation, the Presidential Communications Office (PCO) said in a statement Thursday.
Marcos Jr. said after his Thursday meeting with the council that the partnership between the government and private sector was "moving in the right direction."
Among the PSAC's recommendations approved by the NEDA Board is NAIA's rehabilitation, which will be completed through a public-private partnership (PPP), according to the PCO.
A recent study showed that Metro Manila has the world's fifth worst public transit system. The metro is also among the worst in terms of urban mobility readiness, moving down two spots from its previous ranking in the list.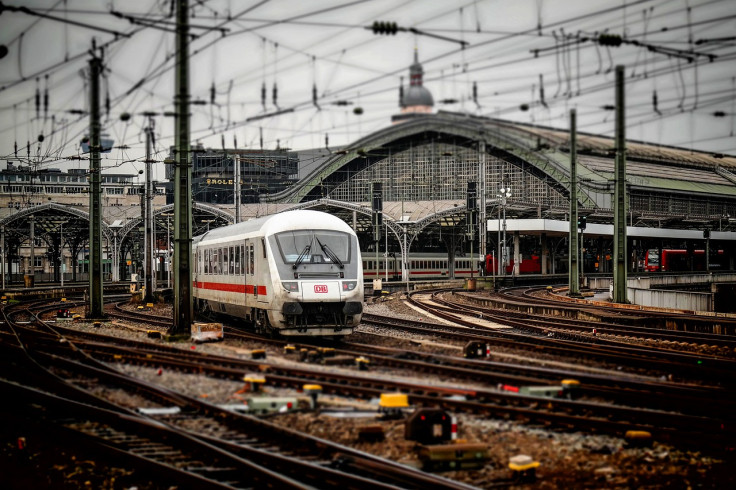 © Copyright 2023 IBTimes PH. All rights reserved.