Pacific Islands Tap Taiwan Ally Nauru For Next Top Diplomat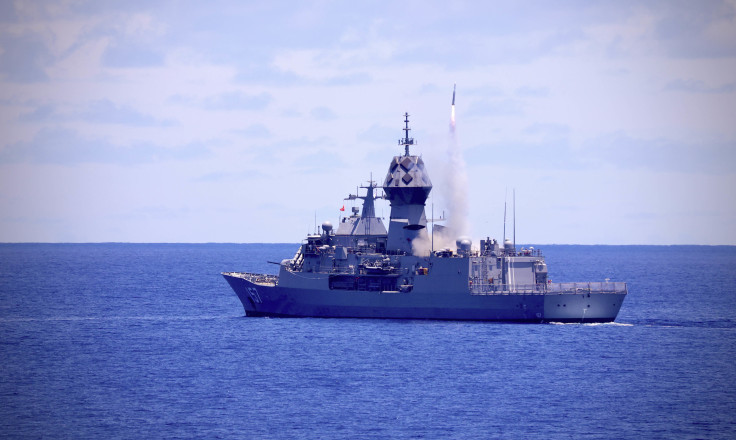 The top Pacific islands diplomatic post will pass to Taiwan ally Nauru next year, the 18-member regional bloc agreed Friday, as it resolved to face climate change and superpower rivalry as a united "family".
The Pacific Islands Forum, meeting in Fiji, also said it would hold more talks with Japanese scientists and the International Atomic Energy Agency over Japan's plan to release treated water from the destroyed Fukushima nuclear plant into the sea.
Some Pacific islands fear the water release could contaminate fish stocks but Tokyo has said it does not pose a risk, and the meeting agreed that "science and data" should guide political decisions on the issue.
The Cook Islands took over from Fiji as forum chairman, and the meeting agreed that Nauru's former president Baron Waqa would become the bloc's secretary general in 2024.
Nauru has diplomatic ties with Taiwan and not China, and Waqa has previously clashed with Chinese diplomats.
Asked about China at a press conference, Cook Islands Prime Minister Mark Brown said restoring economic prosperity was important for island states facing increased debt.
"We will look to all of our development partners that we have to assist us, in what ways they can, to ensure that our Pacific countries get their economic activity restored," he said.
The leaders met in Fiji to formalise the return of Kiribati to the forum, amid tensions between China and the United States in the strategically located region.
China last year tried but failed to strike a trade and security deal with 10 forum members who hold diplomatic ties with Beijing, and says forging security cooperation with the Pacific islands is a priority for its Global Security Initiative.
Four of Taiwan's 14 diplomatic allies are forum members.
The leaders agreed to consider establishing a special envoy's office in the United States, which has pledged to triple aid to the region.
Outgoing forum chairman, Fiji's Prime Minister Sitiveni Rabuka, told media in a livestreamed press conference: "The solidarity of the forum family has been fully restored."
© Copyright Thomson Reuters 2023. All rights reserved.