PCG: Chinese Coast Guard Vessel Pointed 'Military-Grade' Laser At PH Ship During Resupply
KEY POINTS
The CCG vessel allegedly shone the green laser light 'twice' at the BRP Malapascua
A similar incident took place in August, the PCG said
The PCG said it will continue to stay in the WPS to protect the Philippines 'territorial integrity'
A Chinese Coast Guard (CCG) vessel pointed a "military-grade" laser light at a Philippine Coast Guard (PCG) ship at the Ayungin Shoal vicinity while the Philippine vessel was conducting a resupply and military rotation mission earlier this month, the PCG said Monday.
"The Chinese ship illuminated the green laser light twice toward the BRP MALAPASCUA (PCG vessel), causing temporary blindness to her crew at the bridge. The Chinese vessel also made dangerous maneuvers by approaching about 150 yards from the vessel's starboard quarter," the PCG said in a statement Monday morning.
The PCG said the Philippine ship then altered course during the Feb. 6 incident and instead sailed for Lawak Island, also at the West Philippine Sea.
"The deliberate blocking of the Philippine government ships to deliver food and supplies to our military personnel on board the BRP SIERRA MADRE is a blatant disregard for, and a clear violation of, Philippine sovereign rights in this part of the West Philippine Sea," the PCG added.
Finally, the PCG said its personnel will continue to "exercise due diligence in protecting the country's territorial integrity against foreign aggression," adding that PCG vessels will "always be" in the WPS to sustain Philippine presence in the disputed waters.
The Ayungin Shoal is near Mischief Reef, an area in the WPS that is reportedly occupied by China, GMA News reported.
In photos provided by the PCG regarding the incident, a large, green laser light can be seen shining a light in the distance. The PCG also posted photos of the said Chinese ship that shined the laser light in the direction of a Philippine vessel.
"The PCG condemns any actions that harm and jeopardize the safety of everyone regardless of nationality," PCG commandant Adm. Artemio Abu said of the matter, Inquirer reported.
PCG adviser of the commandant for maritime security Commodore Jay Tarriela also said it has yet to be known if the temporary blindness of the BRP Malapascua crew "would cause long-term medical effects."
This is not the first time a reported "blocking" of PCG teams at the WPS took place, the PCG said.
In August, CCG ship 5205 allegedly prevented the BRP Teresa Magbanua from approaching Ayungin Shoal. At the time, the BRP Teresa Magbanua was supposed to deliver supplies to troops on board the BRP Sierra Madre.
Also earlier last month, a CCG vessel allegedly drove away Filipino fisherfolk from Ayungin Shoal and "shadowed" the Filipino fishing boat until it left the area. The Department of National Defense (DND) said at the time that it was reviewing information about the incident.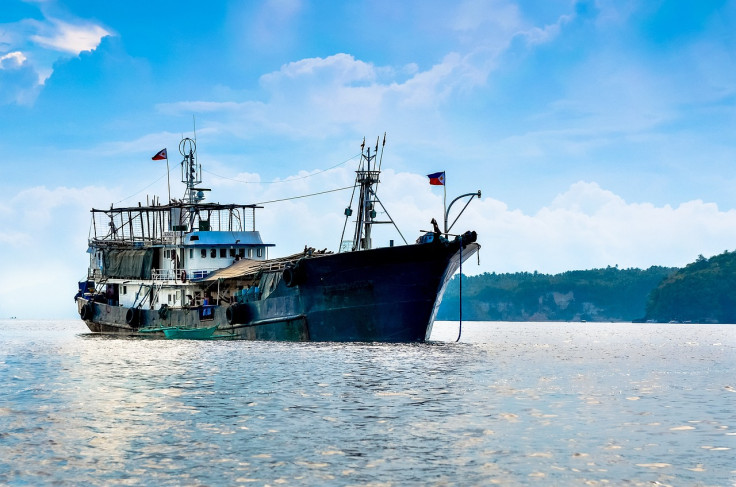 © Copyright 2023 IBTimes PH. All rights reserved.