Philippine Airspace Outage: Resignation Calls Increase As Lawmaker Calls Incident 'Embarrassing'
KEY POINTS
Think tank Infrawatch convenor Terry Ridon referred to incident as "a national humiliation"
Organizations are calling for "a point of accountability" among aviation officials
Around 56,000 passengers were affected Sunday
The resignation of whoever is responsible for the massive airspace outage during New Year's Day depends on whether the person "has shame or otherwise," a lawmaker said, as calls for accountability rise on the incident that led to the disruption of more than 300 flights Sunday.
"Resignation is...it depends on the person...if that person has shame or otherwise," chairman of the House transportation committee Rep. Romeo Acop said during an interview with Super Radyo dzBB on Tuesday morning.
"This should never happen again. This is embarrassing for our country," the Antipolo representative reiterated, adding that an investigation was necessary to determine which charges will be filed.
Reacting to Civil Aviation Authority of the Philippines (CAAP) Director General Manuel Tamayo's remarks that the agency's "quite old" air traffic system was to be blamed for the outage, Rep. Acop said the statements will be challenged when a congressional probe was launched.
Secretary general of the left-wing alliance Bagong Alyansang Makabayan (Bayan) Renato Reyes has also called for resignation of CAAP officials, GMA News reported.
"There has to be a point of accountability for the failure to ensure that the system will work despite power interruptions. We are hearing many explanations but we hear no one taking full responsibility for the New Year's day fiasco," Reyes argued.
Rep. Acop and Reyes' remarks came amid increasing calls for the resignation among concerned aviation officials.
"Because this is an international embarrassment, not just a national humiliation, it's really very important to call for the resignation of high-level CAAP officials accountable to the public," think tank Infrawatch PH convenor Terry Ridon said, as per CNN Philippines.
"If there is any decency left" in the senior officials of the Department of Transportation, Manila International Airport Authority (MIAA) and CAAP, they should step down, broadcaster Jake J. Maderazo wrote in an opinion column for the Philippine Daily Inquirer.
Since news of the outage spread across the country, multiple lawmakers have filed resolutions to conduct investigations into the technical glitches that resulted in 361 flights delayed, diverted or ultimately canceled.
The lawmakers, who filed resolutions for a probe as of Tuesday, were Sen. Bong Revilla Jr., Sen. Jinggoy Estrada and Senate Majority leader Sen. Joel Villanueva.
Around 56,000 passengers were affected Sunday after a "technical issue" at the CAAP's air traffic management system led to an outage at the Ninoy Aquino International Airport (NAIA).
At the time, the CAAP said the flight disruptions were implemented as "precautionary measures to ensure the safety of passengers, crew, and aircraft."
Videos from the scene showed many passengers crowded on the floor as they waited for announcements on their new schedules.
Some photos from local media also showed many passengers at Terminal 3 lined up, with several of them crouched on the floor as they awaited rebooking and refund options.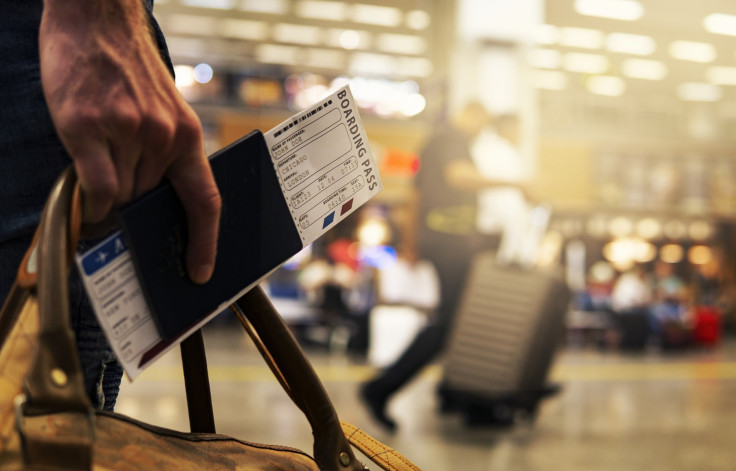 © Copyright 2023 IBTimes PH. All rights reserved.