Philippine Airspace Outage: Senate Panel To Investigate After Thousands Affected, 'Quite Old' System Blamed
KEY POINTS
Sen. Grace Poe reiterated that the outage was a "national security concern"
On Sunday, 345 flights were ultimately canceled
Several flights were also called off Monday morning
A Senate panel will investigate the New Year's Day airspace outage that forced air navigation facilities of the Civil Aviation Authority of the Philippines (CAAP) to shut down, affecting about 56,000 passengers.
The Senate panel for public services will conduct a hearing "to determine who is liable, and what we need to do to avoid the malfunction from happening again," chairperson of the committee, Sen. Grace Poe, said in a statement on Monday, according to a tweet by The Philippine Star's Xave Gregorio.
"This is a national security concern. Thousands of lives depend on the efficiency and competence of CAAP. There needs to be transparency and accountability from CAAP," the lawmaker pointed out.
On Sunday, 361 flights to and from Manila were either delayed, diverted or ultimately canceled after a power outage shut down CAAP facilities, and left communications with the Ninoy Aquino International Airport (NAIA) on a standstill, the Philippine Daily Inquirer reported.
Of the said affected flights, a total of 345 flights were canceled on Sunday evening.
Transportation Secretary Jaime Bautista said in a Sunday evening briefing that the Manila Electric Co. (Meralco) provided "uninterrupted power supply" to the CAAP.
"The problem was not the electricity coming from Meralco, but with the CAAP equipment," Bautista clarified.
Even with Sunday's hundreds of cancelations, the outage continued to affect some aviation operations as some flights were called off Monday morning, including from Manila to Ilo-ilo, Puerta Princesa, Cagayan de Oro, Dumaguete and Davao.
CAAP Director General Manuel Tamayo said on Sunday that the agency's systems were "quite old," which led to glitches that required time to troubleshoot and restore, GMA News reported.
Tamayo promised that the CAAP will implement more frequent system monitoring, adding that the agency has designated P124 million (approximately $2.2 million) for upgrades this year.
Meanwhile, at the NAIA, the Air Traffic Management Center resumed operations Sunday afternoon, but thousands of passengers were still stranded early Monday, camped out in the airport's hallways.
A video by CNN Philippines showed passengers sitting on the floor, while others looked for spaces to rest as they waited for clarification on their flight schedules.
Overseas Filipino worker (OFW) Nora dela Cruz told the outlet that her job was at risk after she failed to board her flight to Hong Kong due to the New Year's Day outage. She added that she had booked a new flight along with other OFWs, but they were offloaded Monday morning.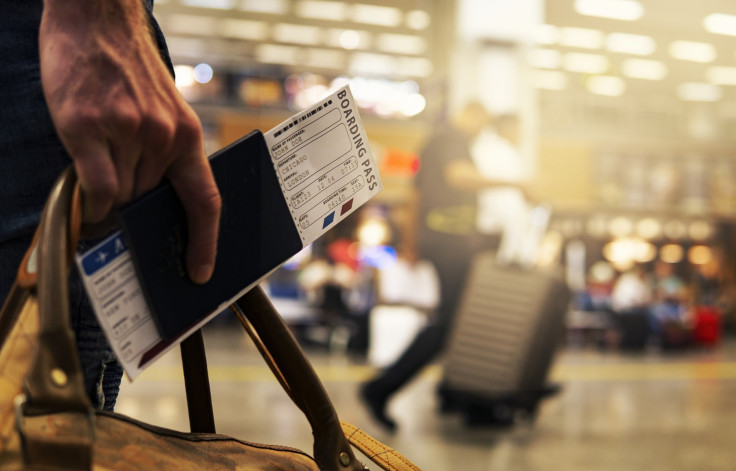 © Copyright 2023 IBTimes PH. All rights reserved.