Philippine Navy Personnel Complete BrahMos Missile Operator Training Amid Ayungin Shoal Row With China
KEY POINTS
The Philippines signed the SBASM Project Contract with India in early January 2022
The BrahMos missile system is expected to arrive in the Philippines this year
Tensions have been rising between the Philippines and China since the beginning of the year
Twenty one Philippine Navy (PN) personnel have reportedly completed their training as operators of a supersonic missile system that will soon be delivered to the Coastal Defense Regiment (CDR).
The training comes at a time when the country is trying to find a way to settle tensions with China, following two incidents with the Chinese Coast Guard (CCG) at the Ayungin Shoal this year.
"21 PN personnel were awarded their interim missile badges and pins by no less than the Indian Navy Chief of Naval Staff, Admiral Radhakrishnan Hari Kumar, in a valedictory ceremony for the operator training of the SBASMS," the Philippine Marine Corps (PMC) said in a statement as per PNA.
The training focused on how the PN personnel will handle and maintain the BrahMos shore-based anti-ship missile system (SBASM) that should help boost the country's counter-attack capabilities.
"The induction of the BrahMos missile into the PMC will strengthen your maritime capability and will also contribute to our collective maritime security within the region," Kumar said.
The PN personnel trained in India from Jan. 23 till Feb. 11, more than a year after former Department of National Defense chief Delfin Lorenzana and BrahMos Aerospace Dir. Gen. Atul Dinkar Rane signed the PN Shore Based Anti-Ship Missile System Project Contract.
In April 2022, the PMC formed the SBASM Battalion under the CDR as it prepared to train for the operation of the BrahMos missile system, Inquirer reported. At the time, the PMC called the BrahMos system "one of the best antiship missile systems on the planet."
India previously confirmed that BrahMos Aerospace will train PN troops in Delhi and Hyderabad, where the main training centers and production facilities of the missile system are located.
The BrahMos missile system has three times more velocity and up to three times more flight range than other subsonic cruise missiles, BrahMos Aerospace said of its weapon system.
The BrahMos missile systems to be delivered to the Philippines under the SBASM Project Contract is expected to arrive sometime this year. The contract states that the Philippines should get three missile batteries powered by tracking systems and mobile autonomous launchers.
News of the Philippine Navy's latest achievement came as tensions rose between the Philippines and China over two recent incidents at the Ayungin Shoal.
The first incident took place in January, when Filipino fishermen accused the CCG of driving them away from Ayungin Shoal, and "shadowing" their fishing boat as they left the area.
In February, the PCG said a CCG vessel shone a "military-grade" green laser light twice at the BRP Malapascua at the Ayungin Shoal, while the ship was conducting a resupply mission in the area.
China said the PCG "intruded" into its territorial waters first and also insisted its coast guard merely used a hand-held greenlight pointer "to ensure navigation safety" during the early February incident.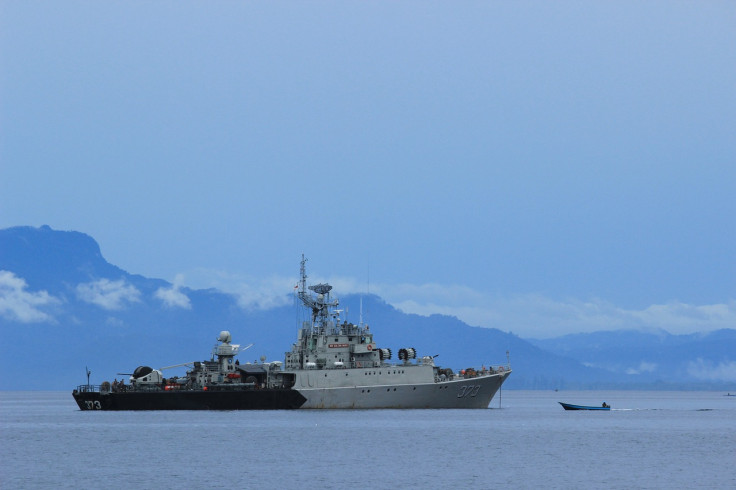 © Copyright 2023 IBTimes PH. All rights reserved.