Philippines Central Bank Flags 25 Or 50 Bps Rate Hike Next Month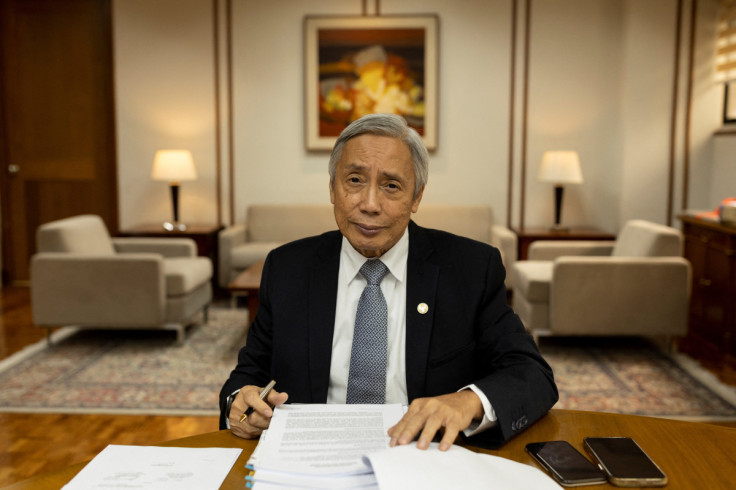 The Philippine central bank chief on Tuesday confirmed interest rates would likely need to rise a further 25 or 50 basis points at next month's policy meeting, though said pressure to match rate hikes by the U.S. Federal Reserve was waning.
"The pressure on us to match U.S. increases will be much lower," Bangko Sentral ng Pilipinas (BSP) Governor Felipe Medalla told reporters. "The need for us doing large adjustments is no longer there."
With the BSP set to take further steps to help curb pressure on consumer prices, Medalla expects inflation to be within this year's 2%-4% target band by the second half.
Inflation will likely fall below the midpoint of the target range by end-2023 or early 2024, he said.
The BSP, which raised its benchmark interest rate by a total of 350 basis points last year, as inflation hit a 14-year high, will hold its first policy meeting of the year on Feb. 16.
The central bank's main concerns, for now, are inflation and, to some extent, a strong dollar and Medalla said he could not rule out further rate hikes until inflation pressures ease.
"I will say I am not worried about the monetary policy reducing output. What I am worried about is we are late and there will be a greater sacrifice of output later on," he said.
Annual inflation soared to 8.1% in December, the highest since 2008, bringing the full-year average to 5.8%, outside the central bank's 2%-4% target range.
Still, Medalla said the economy remained strong despite the BSP's policy tightening, with pent-up domestic demand as pandemic restrictions have been eased likely to continue supporting growth.
The economy may grow by more than 6% this year, he said.
© Copyright Thomson Reuters 2023. All rights reserved.