Philippines Coast Guard Calls Rescued Chinese Ship's Lack Of Documentation 'Suspicious'
KEY POINTS
Coast guard official Jay Tarriela said the MV Kai Da 899's crew did not have proper identification or immigration documents
The Department of Justice and Bureau of Immigration have been asked for guidance
The crew of the ship allegedly denied entry to the PCG team that went to deliver food
The Philippine Coast Guard (PCG) said Thursday that it found the claims of a distressed Chinese ship rescued off Eastern Samar last month to be "suspicious" as the crew lacked proper identification and the vessel did not have the relevant documents for operating.
"That's why for the Philippine Coast Guard it's suspicious that these statutory documents to prove the registry and ownership of the vessel is not present on board the vessel," PCG deputy chief of coast guard staff for human resource management Commodore Jay Tarriela told ANC's "Rundown" on Thursday.
Tarriela further revealed that the crew of the rescued MV Kai Da 899 did not have immigration documents such as passports or "any other identification that would attest they are really seafarers."
Tarriela also said that if the individual claiming to be the shipowner's representative fails to provide the necessary documents for maritime safety standards, the PCG "can seize the vessel."
The PCG has sought for advice from the Department of Justice through the Bureau of Immigration to determine whether the "undocumented aliens will be deported."
On Wednesday, the PCG stationed in Eastern Visayas said it found 29 violations of the MV Kai Da 899, which remained docked off the San Pedro Bay in Tacloban City, 22 of which might be grounds for detention.
However, the authorities did not provide details of the violations.
The ship in question was distressed on Jan. 26. On Jan. 31, the lawyer of the supposed shipowner requested for the vessel to be released and repaired, but the PCG argued that the owner should present mandatory documents before the request was granted.
The PCG has sent a letter to the Chinese embassy to request for clarification on the authenticity of the initial documents presented by the crew when they were rescued.
Earlier this week, Lt. Comdr. Ramil Montemar of the PCG said a team sent to bring food to the distressed Chinese vessel was denied entry by an individual onboard the ship, identified as Cherry Song, as per PNA. The coast guard team still handed over rice, water, fruits and canned goods to the distressed crew of seven people.
The coast guard said they were implementing regular security patrols around the docked ship to ensure the safety of the Chinese crew.
When the Chinese ship was first rescued, Montemar said the PCG did not find anything suspicious after the coast guard conducted an initial inspection, the Inquirer reported.
The PCG, however, did acquire a copy of a deletion certificate of ship registration issued by the Chinese government. The said certificate stipulates that the ship was "no longer safe for voyage and no longer meets the maritime safety standards," Montemar said.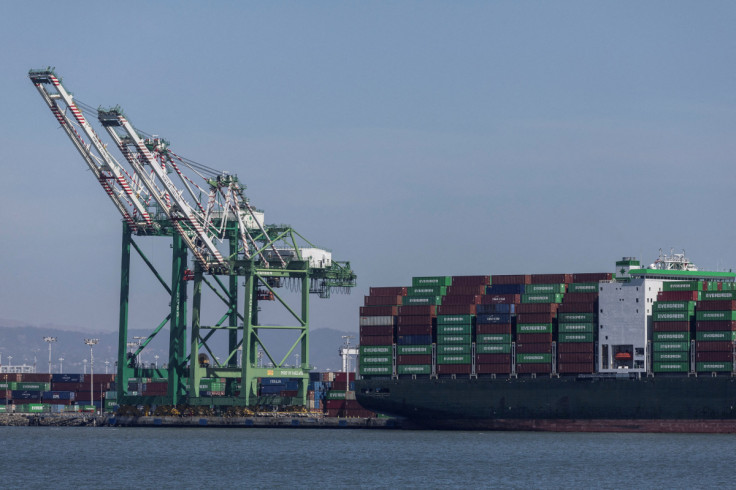 © Copyright 2023 IBTimes PH. All rights reserved.