Philippines May File Protest Over Chinese Coast Guard's Alleged 'Shadowing' Of Filipino Fishermen: Marcos
KEY POINTS
Marcos said the Philippines may lodge a protest or send out a note verbal about the Jan. 9 incident
The coast guars has since deployed additional ships to the Ayungin Shoal
The Department of Foreign Affairs has since reiterated the Ayungin Shoal belongs to the Philippines
President Ferdinand "Bongbong" Marcos Jr. said Tuesday that the Malacañang might file a protest against China over the alleged "shadowing" of a Filipino fishing boat by the Chinese Coast Guard (CCG) earlier this month.
Speaking to reporters, Marcos Jr. said his team had "immediately" contacted China to inform their Chinese counterparts about the supposed incident of "shadowing" a Filipino fishing boat at the Ayungin Shoal on Jan. 9, but "it does not preclude us from continuing to make protests and continuing to send note verbale concerning this," as per the Manila Bulletin.
A note verbale is an informal note for diplomatic purposes, written in the third-person point of view, and is less formal than a first-person note.
Marcos Jr. admitted that the country has not yet reached a "compromise" with China to ensure that Filipino fisherfolk can continue their fishing activities in the West Philippine Sea without interruptions.
He also alluded to "the timing of what we refer to as a shadowing – it's what they do, is they shadow our fishing boats" as taking place "after I had returned from China."
The alleged shadowing incident was captured on video shared with GMA News earlier this week, wherein CCG vessel 5204 and a Chinese speed boat can be seen in the distance at Ayungin Shoal.
In the video, a Filipino fisherman can be heard saying that the CCG was driving them out of the territory. The Philippine Coast Guard (PCG) has also said that based on the information they have about the incident, the Chinese vessel that allegedly drove fishermen from the area, continued to follow the Filipino fishing boat as it left the disputed waters.
Admiral Artemio Abu, who is a commandant in the PCG, said late Tuesday that the agency has deployed additional vessels and other necessary assets into Ayungin Shoal, as per the Philippine Star.
Abu has since urged Filipino fisherfolk in the disputed waters to always keep their phones handy to document incidents involving Chinese vessels, since video footage can be used as evidence, should the Philippines pursue a formal protest.
Meanwhile, the Department of Foreign Affairs (DFA) reiterated that Filipino fishermen had the right to "take whatever they are due" from the territorial waters of Ayungin Shoal, as the area belongs to the Philippines.
"Ayungin Shoal is part of the exclusive economic zone and continental shelf of the Philippines. The Philippines is entitled to exercise sovereign rights and jurisdiction in the area without any intervention from another country," the DFA said in a statement Tuesday, as per GMA News.
The DFA also revealed that it was waiting for official reports from the military and other authorities regarding the incident at the Ayungin Shoal.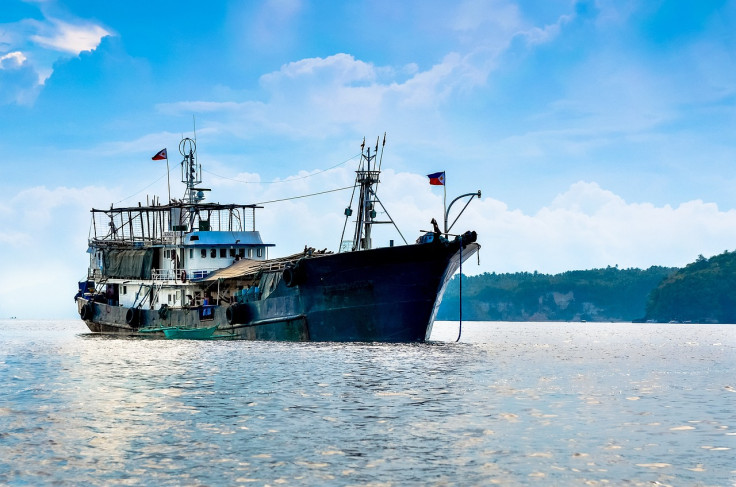 © Copyright 2023 IBTimes PH. All rights reserved.