Philippines Not On World's Top 100 Airports 2023 List Amid AirAsia Callout
KEY POINTS
The Philippines last made it to Skytrax's ranks in 2018 with NAIA being the Top 10 most improved airport
AirAsia recently urged the Philippines to hasten upgrades in its airports
A New Year's Day airspace outage in the Philippines affected at least 56,000 passengers
No Philippine airport has made it to this year's list of the World's Top 100 Airports, as Singapore's Changi once again dominated the rankings in various categories, including the Top 10 as per votes by customers across the world.
The Singapore Changi Airport reclaimed its spot on top of the rankings after it slipped to third place in the 2022 list, according to a 2023 report from the U.K.-based international airline and airport review ranker Skytrax.
Qatar's Doha Hamad Airport settled for the 2nd spot after it took first place last year, while Japan's Tokyo Haneda Airport slipped to 3rd place after taking the Top 2 rank in the 2022 list.
South Korea's Seoul Incheon Airport finished in 4th place, while France's Paris CDG settled for the 5th spot and Turkey's Istanbul airport, Germany's Munich Airport, Switzerland's Zurich Airport, Japan's Tokyo Narita Airport and Spain's Madrid Barajas Airport rounded up the 6th, 7th, 8th, 9th, and 10th spots, respectively.
The last time the Philippines made it onto a category under Skytrax's Top Airports ranks was in 2018, when the Ninoy Aquino International Airport (NAIA) bagged the 10th place in the list's Top 10 World's Most Improved Airports, according to Inquirer.
In this year's most improved ranks edition, China's Shenzhen Airport topped the list, followed by the United States' New York LGA in 2nd place, and Vietnam's Da Nang, Bulgaria's Sofia, and Japan's Sapporo Airport completing the Top 5, respectively.
Changi Airport further dominated in other categories, including Best Airport Hotels, Best Airports by Region, Best Airport Dining, and Best Airport Leisure Activities.
The 2023 list of the world's best airports came out weeks after Malaysia's AirAsia urged the Philippine government to expedite upgrades across its airports, The Philippine Star reported.
AirAsia's CEO Tony Fernandes said earlier this month that the Philippines can broaden its travel sector if it improves infrastructure. Fernandes added that AirAsia was looking to expand its Philippines network once progress is made in the country's airports.
On New Year's Day 2023, a technical failure put the entire Philippine airspace offline, affecting at least 56,000 passengers during critical travel rush times. President Ferdinand "Bongbong" Marcos Jr. had to apologize for the incident that saw many passengers sleeping on the hallways of NAIA, while waiting for updates on their delayed flights.
"I'm sorry. Of course, we have to apologize to our countrymen, especially those who came from abroad because their vacation time is limited," he said at the time.
In the travel blog Hawaiian Islands' 2022 list of The Most Stressful Airports in America and Around the World, NAIA ranked 66th among the airports that were most stressful to global passengers. The NAIA was also named the 3rd most stressful airport in Asia.
Marcos Jr. previously said his administration was committed to upgrading Philippine airports and establishing more international airports.
On Thursday, the Department of Budget and Management said a total of P17.7 billion (approximately $323 million) has been allocated to fund the Tourism Road Infrastructure Program that focuses on improving tourism infrastructure across the country.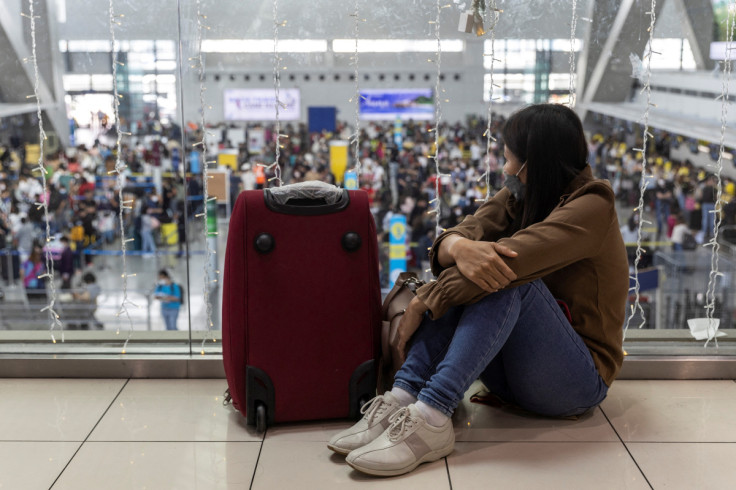 © Copyright 2023 IBTimes PH. All rights reserved.