Philippines Part Of Top-Performing Southeast Asian Economies' 'VIP Club' At Davos: Marcos
KEY POINTS
Marcos Jr. said the Philippines was deemed at the WEF as a leading Asian economy
The president said he met foreign investors interested in exploring business opportunities in the Philippines
A House bloc has raised concerns about the supposed "lavish" Davos trip
President Ferdinand "Bongbong" Marcos Jr. said the Philippines has become a part of the so-called Asia's "VIP Club" due to its economic performance, which the government hopes would lead to more foreign investments.
Speaking about his attendance at the World Economic Forum (WEF) in Davos, Marcos Jr. said, "It's good that we came here because when we went, we joined what they call the VIP Club... the VIP Club is Vietnam, Indonesia, and the Philippines... they said these countries have the best economy in Asia," the Philippine Daily Inquirer reported.
Marcos Jr. went on to note that the WEF, which took place from Jan. 16-20, served as a venue to highlight the Philippines' economic situation and plans to further improve the country's economic standing.
"That was the main theme in this entire forum. [It] is how we bring back cooperation in a fragmented world. And we are seen to play a part in that and especially as a member state of ASEAN (Association of Southeast Asian Nations) and as a leading economy in Asia," the former senator said.
Marcos added that during the WEF he met several foreign investors, who had expressed interest in exploring opportunities in the country.
The entourage of the Filipino leader, who stayed in Switzerland last week for the WEF, included government officials and some of the biggest business tycoons from the Philippines.
The CEO of Gokongwei Group, Lance Gokongwei, who was part of the group of business tycoons that had joined Marcos Jr. in Davos, said he believes the president "did a great job articulating the Philippine story," considering that he emphasized private investments and several sectors that were helping boost the Philippine economy, as per the Philippine Star.
Shortly after wrapping up his trip to Davos, Marcos Jr. said the goal was to position the Philippines as a country that's "ready to respond to the needs of the new economy so when it reopens, we're part of the equation."
On criticisms about his team's Davos trip having a lack of transparency, Marcos said it was critical that they tried to be "complete" during the forum, especially as some of the people they talked to needed to speak with specific individuals from the Marcos delegation, CNN Philippines reported.
On questions about the supposed 70-person entourage, Marcos Jr. said "half of it was private," adding that the said people from the private sector "came here on their own."
The House of Representatives' Makabayan bloc has since said it was planning to call for a probe into the Davos team's trip to determine who paid for travel expenses amid concerns of lavishness, considering the cost of food, transportation and accommodations in Switzerland.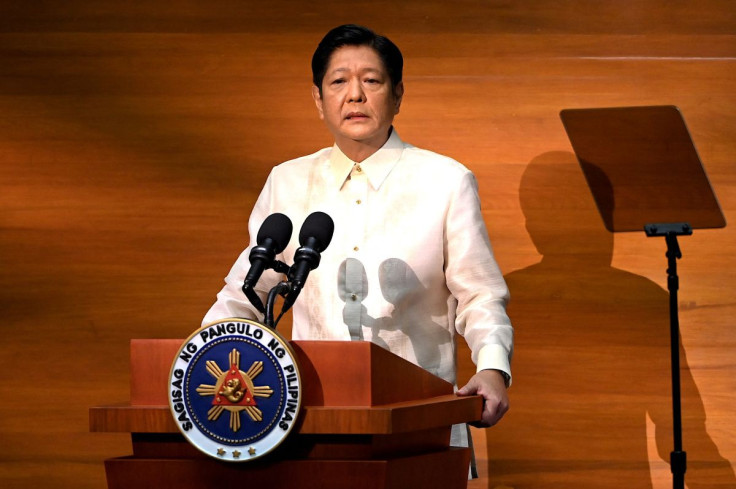 © Copyright 2023 IBTimes PH. All rights reserved.