Philippines Seeks Renewal Of GSP+ As Talks With EU Lawmakers Turn 'Intense'
KEY POINTS
The Philippines hopes the EU will renew the country's GSP+ coverage
Sen. Dela Rosa said the meeting between PH and EU lawmakers turned "intense" at one point
The EU Parliament previously asked the commission to withdraw the Philippines' coverage
ICC
The Philippines is reportedly following up with the European Union (EU) regarding the renewal of the country's Generalized System of Preference Plus (GSP+) coverage, as the agreement is set to expire at the end of the year.
The trade agreement's expiry comes at a critical time when EU lawmakers cast doubts on the country's commitments to human rights.
"So there will be a continuity; we would like the EU to decide in favor of giving us coverage again for the coming three years," Department of Trade and Industry (DTI) chief Alfredo Pascual said Wednesday, GMA News reported.
Pascual said the GSP+ will be discussed with members of the European Parliament's Subcommittee on Human Rights as part of the government's bid to get the coverage renewed before it lapses.
The GSP+ program of the EU grants the Philippines zero duties on exports of more than 6,000 locally-made products.
"Once a country qualifies for the GSP+, it has to duly comply with its binding undertakings," the EU states on its informational documents about the program.
Among the GSP+ requirements that the Philippines has to comply with since it was granted the trade privilege in 2014 were good governance, environment management and human and labor rights.
News of the government's bid to renew the Philippines' GSP+ coverage came a day after Filipino senators and lawmakers from the EU met to discuss human rights. The International Criminal Court's (ICC) probe into the alleged extrajudicial killings during the Duterte administration's war on drugs was also mentioned.
Sen. Ronald "Bato" dela Rosa, who was the Philippine National Police (PNP) chief during Duterte's war on drugs, said the meeting between lawmakers turned "intense" after a Spanish lawmaker got angry about the resolution filed to oppose the ICC investigation into the drug war, according to the Philippine Star.
When asked about the supposed "intense" talks, German EU Parliament member Hannah Neumann said she "would say it was not tense," but the exchange was "an open and critical discussion that in the end was more constructive than tense."
Neumann also said the EU supports the ICC, and sees the potential in possibly backing the investigations into the extrajudicial killings in the Philippines.
Earlier last year, the European Parliament called on the European Commission to "set clear, public, time-bound benchmarks for the Philippines to comply with its human rights obligations" under the GSP+, as per the Inquirer.
At the time, then Trade Secretary Ramon Lopez said it appeared some EU lawmakers "are misinformed" about the Philippines' human rights situation. He said "the allegations are not new and are still unfounded."
The Parliament also called on the commission to temporarily withdraw the Philippines' GSP+ preferences until the government showed "substantial improvement and willingness" to address issues regarding human rights.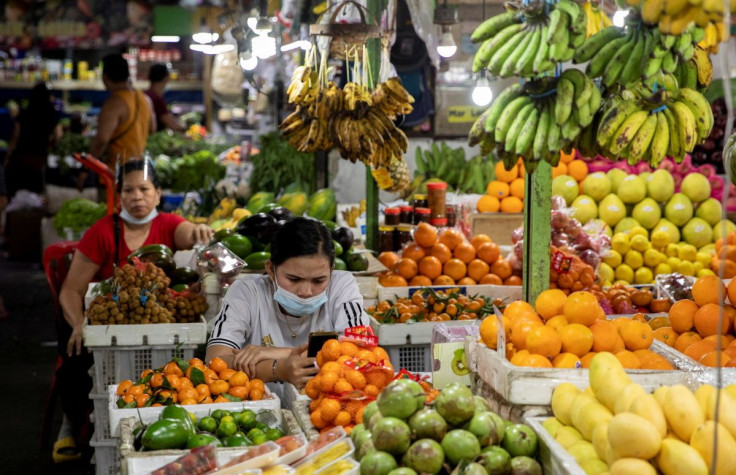 © Copyright 2023 IBTimes PH. All rights reserved.