Philippines, US To Resume '2-Plus-2' Talks After Alleged Ayungin Shoal Incident With Chinese Coastguard
KEY POINTS
The last US-PH 2+2 dialogue took place seven years ago
Romualdez said the dialogue was a means of "being ready for any eventuality"
The Chinese Coast Guard allegedly drove away Filipino fishermen from Ayungin Shoal on Jan. 9
The United States and the Philippines are reportedly in talks to resume a "two-plus-two" meeting sometime in the spring, marking the end of a seven-year drought in discussions focused on diplomatic and defense relations.
The Philippine ambassador to the U.S., Jose Manuel Romualdez, recently revealed that the two nations are eyeing a March meeting, while another source said the discussions are likely to take place by spring, according to Nikkei Asia.
A 2+2 dialogue is a meeting that sees two appointed ministers from each involved country discuss matters on security, strategic defense, and related topics.
"More than ever, we want to make sure that there are teeth to it [the Mutual Defense Treaty], there's meaning to it, by being ready for any eventuality that might happen in the future," Romualdez said, according to the outlet.
Romualdez's statements came after the conclusion of the 10th Philippines-United States Bilateral Strategic Dialogue (BSD) late last week.
The U.S. Embassy in the Philippines also confirmed in a press release that the two countries "renewed their commitment" to holding a 2+2 Ministerial Dialogue.
"The Philippines and the United States reiterated the importance of the security alliance and shared commitments under the Mutual Defense Treaty (MDT) to promote a peaceful, stable, and enabling environment for our economies to thrive amidst geopolitical challenges in the region," the embassy wrote.
The last time a 2+2 dialogue was held between the U.S. and the Philippines was in 2016 under the Duterte administration.
The BSD concluded hours after reports emerged about a Jan. 9 incident, wherein the Chinese Coast Guard (CCG) allegedly drove away Filipino fishermen from the Ayungin Shoal, which was part of the West Philippine Sea's Kalayaan Group of Islands.
A video shared with GMA News' Ian Cruz showed a CCG vessel 5204 and a speed boat in the distance from where Filipino fisherfolk were capturing footage of the alleged incident. A fisherman can be heard saying the said speed boat and vessel were driving them out of the area.
"It was wrong to drive them away. We will try to inquire further. Afterward, that is when we will give a conclusive statement on what happened," Philippine Coast Guard (PCG) spokesperson Commodore Armand Balilo told the outlet.
At the time, the PCG said that while the incident took place earlier this month, it was only reported to the coast guard on Friday.
The Department of National Defense (DND) has also confirmed that it was reviewing the latest reports on the incident that involved Filipino boat FFB KEN-KEN, The Manila Times reported.
The Ayungin Shoal incident took place weeks after President Ferdinand "Bongbong" Marcos Jr. revealed that Chinese President Xi Jinping pledged to cooperate with the Philippines in finding a way to "allow" Filipino fisherfolk to fish in the West Philippine Sea.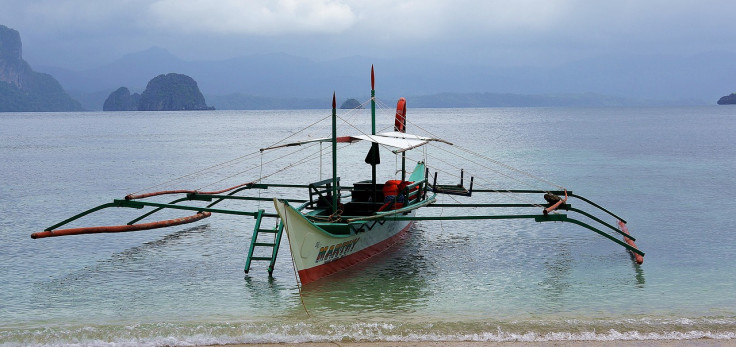 © Copyright 2023 IBTimes PH. All rights reserved.