PNP Chief Steps Down Amid Call To 'Cleanse' Force Of Officials Involved In Drug Trade
KEY POINTS
PNP chief Rodolfo Azurin Jr. said he believes the ranks should be cleansed
Interior Secretary Benjamin Abalos Jr. said the resignation was "the only way" to start anew
Azurin had previously said some officials refused to step down
The Philippine National Police (PNP) chief stepped down Thursday after Interior Secretary Benjamin Abalos Jr. urged top agency leaders to tender their "courtesy" resignations, following reports that several high-ranking officials were involved in illegal drug trades.
PNP chief Gen. Rodolfo Azurin Jr. showed journalists his resignation letter dated Jan. 4 on Thursday, ABS-CBN News' Jorge Carino tweeted.
Azurin's resignation was submitted to allow for a "record check" on hundreds of generals and colonels amid the alleged involvement of some high ranking officers in drug-related activities, according to the outlet.
In a video, Azurin can be seen smiling as he held up his resignation documents during a press briefing Thursday.
In a letter addressed to President Ferdinand Marcos Jr., Azurin wrote: "I heed the call of the Honorable Secretary of the Interior and Local Government and the concurrent chairman of NAPOLCOM (National Police Commission). Thus, I am submitting my resignation from the police service voluntarily."
News of Azurin's move to step down from his position came a day after Abalos said in his first press conference for 2023 that there were "generals and colonels involved in the illegal drug trade."
"I do believe we must cleanse our ranks. That's why I'm appealing to all full colonels and generals to submit a courtesy resignation," Abalos said, CNN Philippines reported.
Abalos clarified that the call for courtesy resignations, while sudden, was "based on the recommendation of the chief PNP and other police officers," adding that it was "the only way to make a fresh start."
Abalos, who heads the Department of the Interior and Local Government (DILG), cited recent findings about law enforcers being involved in illegal drug activities -- specifically that of the arrest of a Philippine Drug Enforcement Agency official and agents last month -- as a reason behind the call for resignations.
Shortly after Abalos made his plea addressed toward police officials, Azurin said in an interview with CNN Philippines' Above and Beyond that his courtesy resignation would be submitted to the former "to heed the call" and to "be assessed" regarding the accusations against several generals and colonels.
Azurin said he sees the resignation call as "an opportunity for the whole PNP leadership" to "cleanse our rank and to prove the innocence of the very many third-level officers who are being accused or being looked at as being involved" in illegal drug trades.
The 55-year-old police general also said he "strongly support[s] the intention" of Abalos to "cleanse the ranks from misfits, especially those who are involved in illegal drugs."
On the other hand, Azurin previously said some PNP officials have reportedly refused to step down for "personal reasons," as per GMA News. Azurin said some did not want to resign as being in the force was "their bread and butter," while others said "it seems like they have done nothing for the last 30 years."
As of January 2023, the PNP has 108 brigadier generals, 19 major generals, eight lieutenant generals, one general, and 293 colonels, according to the Philippine Daily Inquirer.
The outlet further reported that the PNP in a statement said it has "full faith" in Abalos' leadership, which is "always geared toward the good of the PNP organization and of the country."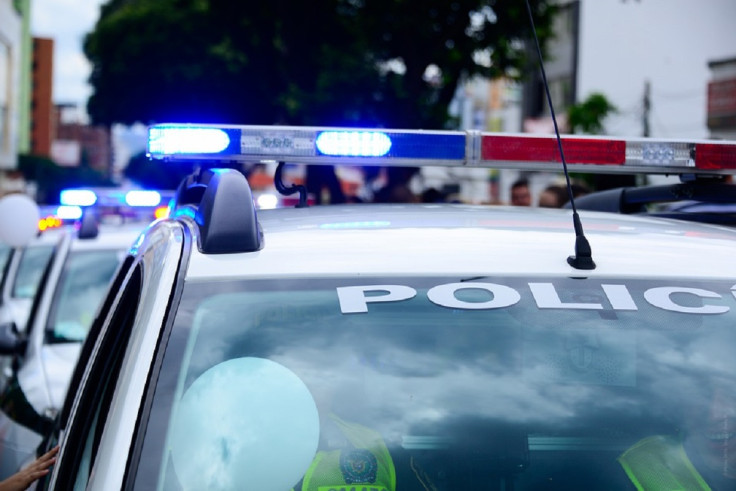 © Copyright 2023 IBTimes PH. All rights reserved.