PNP Investigates Fake Memo Alleging Police On Alert Over Military 'Destabilization' Scheme
KEY POINTS
The fake memo started doing the rounds on social media on Saturday
PNP's Col. Jean Fajardo said the person responsible of spreading disinformation will answer to the law
The armed forces held a Change of Command ceremony hours before the rumors emerged
The Philippine National Police (PNP) was reportedly investigating a fake memo, which allegedly called for the police force to be on high alert over a supposed "destabilization" plot within the army.
The PNP's Anti-Cybercrime Group has launched an investigation "to trace the source of the social media posts on the fake memorandum on PNP being on full alert status due to destabilization," PNP spokesperson Col. Jean Fajardo said during a press briefing on Sunday, the Philippine Daily Inquirer reported.
Col. Fajardo reiterated that whoever was found responsible for spreading fake news about the matter on social media "will answer to the full force of the law."
She also explained that the reason the PNP was on high alert over the weekend was due to the Feast of the Black Nazarene, which required police attention due to many activities in Cebu and Metro Manila that usually drew crowds.
Fajardo's comments came after social media posts on Saturday showed a supposed fake memo that stated police units across the country were placed on heightened alert "in view of the resignation of all Department of National Defense (DND) personnel in Camp Aguinaldo," as per the Philippine Star.
The fake memorandum spread online hours after Gen. Andres Centino took over the helm of the Armed Forces of the Philippines (AFP) as its new chief.
The Change of Command ceremony for Gen. Centino took place at Camp General Emilio Aguinaldo, which was the general headquarters of the Philippine Military.
Fajardo had previously reiterated that the PNP did not receive "any info relating to a destabilization plot."
The AFP has also denied the alleged destabilization scheme within the armed forces. AFP spokesperson Col. Medel Aguilar urged the public to "not believe" disinformation, and added the military was a "professional" branch of government that supported its leadership.
PNP chief Rodolfo Azurin Jr. also said during a press conference Monday that another reason why the police were on high alert Saturday was due to the initial plan to have President Ferdinand "Bongbong" Marcos Jr. attend Centino's Change of Command ceremony.
"As far as the destabilization is concerned, I don't think there is one because I also talked to the Chief of Staff" the previous night and that Centino "gave the assurance" that the PNP and AFP will cooperate in ensuring the Marcos administration remains stable.
Meanwhile, Rep. France Castro said it was "sad" if the alleged issues within the Philippine military were true.
"Supposed squabbling within the AFP is concerning because if there is tension, a coup may happen," Castro quipped. He added that a coup did take place, human rights violations may also occur.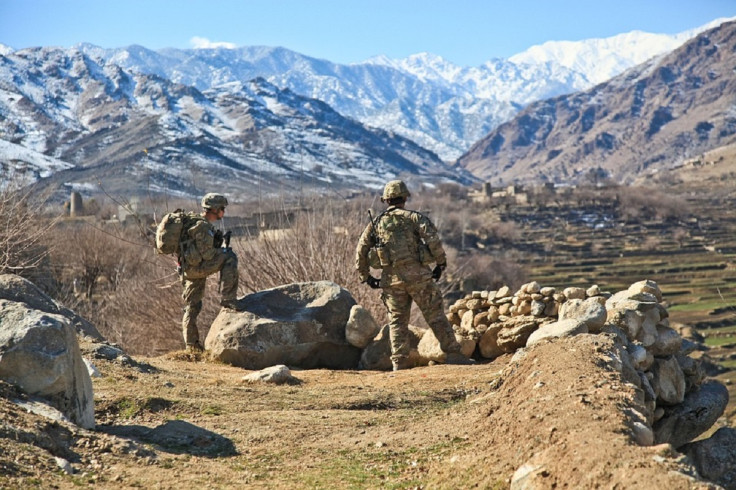 © Copyright 2023 IBTimes PH. All rights reserved.