RBNZ To Hike Rates 50bps On Feb. 22, Another 50bps Due By Mid-year: Reuters Poll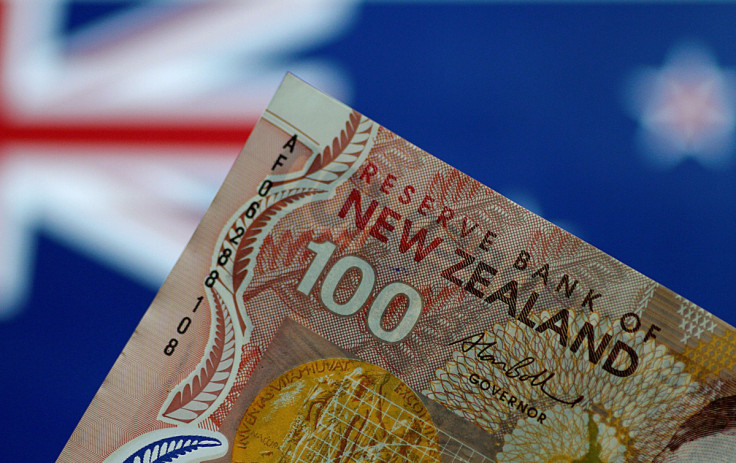 New Zealand's central bank will scale down its tightening campaign only slightly with a half-point interest rate hike to 4.75% on Wednesday as inflation is still running at a near three-decade high, a Reuters poll of economists found.
That puts the Reserve Bank of New Zealand (RBNZ), one of the first among major central banks to start withdrawing pandemic-era stimulus, roughly in line with its peers, which are shifting to smaller rate increases after a historic rapid-fire series of moves. [ECILT/US] [ECILT/GB] [RBI/INT]
The RBNZ has already raised rates by a total of 400 basis points since October 2021. It will likely get to at least 500, with a peak of 5.25% or higher expected by mid-year by just over half of respondents, slightly below the RBNZ's own projected terminal rate of 5.50%.
Inflation was 7.2% at last count and is not expected to fall within the RBNZ's target range of 1%-3% until next year.
But home prices in one of the world's most expensive housing markets are now falling sharply. Along with lingering worries about a global slowdown, that will pressure the central bank to be judicious about further rate rises.
Over three-quarters of respondents, 20 of 25, in a Feb. 13-16 Reuters poll said the RBNZ would go for a 50 basis point hike next week, taking the official cash rate to 4.75%, following a jumbo 75-basis point hike in November.
The remaining five economists expected a second successive 75-basis point move at the Feb. 22 policy meeting.
"In November, the Reserve Bank forecast they would raise rates by another 75 but they had a couple of things go their way. The details of the inflation report and the labour market report suggested a little bit less inflation pressure than otherwise," said Sharon Zollner, chief economist at ANZ.
"Clearly, inflation in New Zealand is still far too high. So we think a reasonable compromise would be a 50-basis point hike rather than 75 but a very firm, hawkish tone - a very clear signal that more rate hikes are coming."
(Reuters poll: New Zealand inflation and interest rate outlook
)
The largest banks in the country, ANZ, ASB, Kiwibank, Bank of New Zealand and Westpac, expected a 50-basis point hike on Wednesday. Interest rate futures are pricing a roughly 98% chance of that happening.
Among economists who had a longer-term view, over half, or 12 of 22, forecast rates to reach 5.25% or higher by end-June. That would mark the most aggressive policy tightening streak since the official cash rate was introduced in 1999.
However, a like-for-like analysis of the latest survey and last month's poll showed more than half of those respondents had lowered their peak rate forecast by 25 basis points for the second quarter of 2023 to 5.25% from 5.50%.
"The data over the last few months, while strong, hasn't quite lived up to what the RBNZ was expecting. And when the facts change a little, you should change your mind a little," noted Michael Gordon, acting chief economist at Westpac, one among the respondents who downgraded the peak rate forecast.
"We still expect the RBNZ's projections to show the cash rate rising further in the next few months, then holding at its peak for some time to come. The RBNZ will want to dissuade the market from pricing in rate cuts too soon."
Median forecasts from the poll showed rates to stay at 5.25% until end-September. But nearly half of respondents, 45%, predicted a lower peak rate.
Inflation was expected to fall to 5.1% this year and 2.6% in 2024, a Reuters poll showed last month. A recent RBNZ survey expected price pressures to slow to 3.30% in the next two years.
© Copyright Thomson Reuters 2023. All rights reserved.