Salaknib 2023: 3,000 Philippine, US Soldiers To Join Annual Military Exercise For 'Territorial Defense'
KEY POINTS
Philippine Army chief Lt. General said new training scenarios would help defending foreign adversaries
Japanese troops will also participate in Salaknib Exercise 2023 as observers
China said new Enhanced Defense Cooperation Agreement sites were geared toward U.S. interests
About 3,000 soldiers from the Philippine Army and United States Army Pacific (USARPAC) will reportedly join the annual Salaknib Exercise starting Monday, as compared to last year's 2,200 participants.
Philippine Army (PA) chief Lt. Gen. Romeo Brawner Jr. said during the Salaknib Exercise opening ceremony at Fort Magsaysay in the weekend that aside from the usual exercises and training that soldiers from both sides have undergone over the last seven years since the annual military exercise started, there will be new drills related to external security, ABS-CBN News reported.
The new training scenarios this year are expected to support the Philippines' transition to "territorial defense" from its initial focus on internal security. Phase one of the exercise will be held from March 13 to April 4, while the second half will take place sometime during the second quarter of the year.
"This time, we are seeing the near of the end of [communist groups] in the country. We are shifting towards territorial defense. In our scenarios in Salaknib together with the US forces, we will be training on scenarios that will allow us to work and operate together to face adversaries from out of the country," Brawner Jr. said.
Brawner added this year's exercises and training will also include "tactics we are learning from the Russia-Ukraine conflict."
The military chief further noted that some of the training scenarios will involve defending the Philippine archipelago "from potential foreign aggressors." Air and shoreline defense will be among the key points included in this year's joint exercises.
Last week, Brawner told the Inquirer that the Philippine Army invited Japan "to observe Salaknib" as they believe observers from allied countries "will help our interoperability as land forces."
The participation of observers from the Japan Ground Self-Defense Force in this year's Salaknib Exercise mirrors the January visit of Filipino soldiers to Yama Sakura, Japan's largest command post exercise.
Planning for the 2023 Salaknib Exercise started late in November. The conference between PA and USARPAC's 25th Infantry Division lasted for a week, PNA reported.
At the time, Brawner said the annual joint exercise was a testament to the "long-standing bilateral relations" between the U.S. and the Philippines.
Meanwhile, the Chinese Embassy in the Philippines said in a statement Sunday that "the U.S., to secure its hegemony and selfish geopolitical interests and out of the cold-war mentality, keeps upgrading military cooperation with the Philippines" by adding Enhanced Defense Cooperation Agreement (EDCA) sites in the country.
Last month, the allied nations announced the addition of four new EDCA sites, which the U.S. Department of Defense said "will accelerate modernization of our combined military capabilities."
Earlier this year, U.S. Vice President Kamala Harris emphasized her country's commitment to its allied country, stating that an attack on Philippine armed forces "would invoke" action from the White House.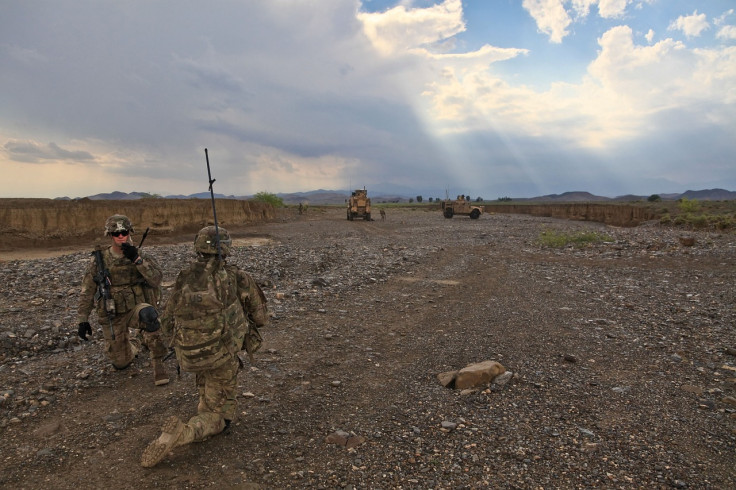 © Copyright 2023 IBTimes PH. All rights reserved.