S.Korea Inflation Slowest In 10 Months, Bolsters Views For No More Hikes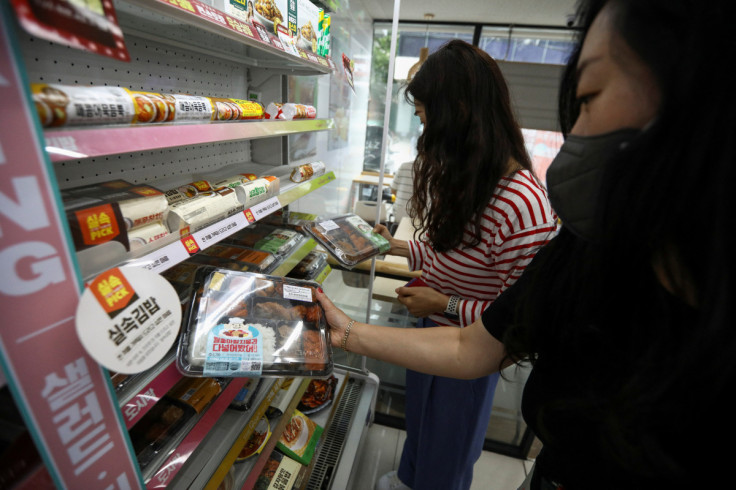 South Korea's consumer prices for February grew at their slowest pace in 10 months, bolstering views that the central bank is done with its current policy tightening cycle after it held rates steady last month.
The consumer price index rose 4.8% in February from a year before, Statistics Korea data showed on Monday, easing from January's 5.2%. It was lower than 5.1% tipped in a Reuters poll, and was also the lowest rate since April 2022.
By product category, prices of livestock products fell 3.2% from the previous month and petroleum products slid 1.3%, dragging the inflation rate lower.
The inflation index rose 0.3% on a monthly basis, compared with 0.8% in the previous month and 0.5% expected by economists.
"It was encouraging that the rising pace of private service prices slowed, lowering the possibility of additional rate hikes by the central bank, at least on the domestic side," said Ahn Jae-kyun, a fixed-income analyst at Shinhan Securities.
Annual core inflation, which excludes volatile food and energy prices, inched down to 4.0%, from 4.1% a month before, and hit the lowest since August, suggesting easing underlying price pressure.
The Bank of Korea said in a statement after the CPI release that the February data came in as expected and that the inflation rate would fall significantly in March on high base effects.
The BOK held interest rates steady last month, after a year of uninterrupted hikes, and said the monetary tightening campaign would not resume if inflation followed an expected path towards moderation.
Finance Minister Choo Kyung-ho separately said that the inflation slowdown would become clearer going forward, unless there were an external shock.
The South Korean three-year treasury bond futures rose as much as 0.24 points to 103.49 during the morning session, also helped by a fall in U.S. Treasury yields over the weekend.
© Copyright Thomson Reuters 2023. All rights reserved.