South Korea Feb Exports To Fall At Milder Pace Thanks To Calendar Effects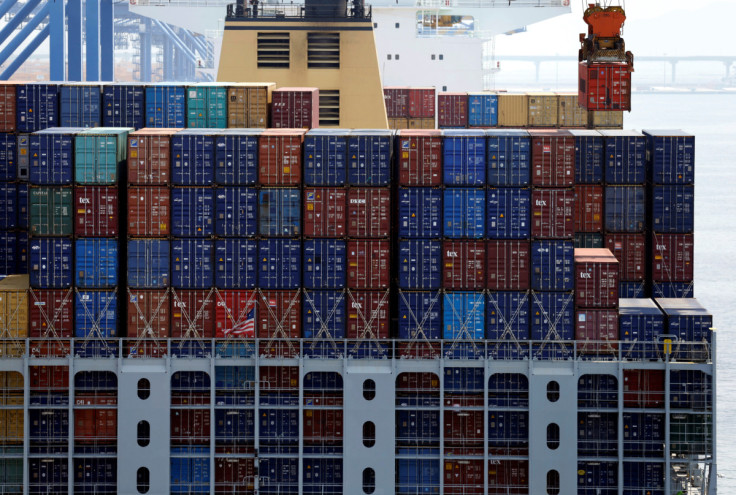 South Korea's exports likely fell in February for a fifth straight month, dragged down by weak China-bound shipments, a Reuters survey showed on Monday, although the pace of the decline would ease thanks to favourable calendar effects.
Outbound shipments were expected to have fallen 8.7% in February from a year earlier, according to the median estimate of 19 economists in the survey, compared with a 16.6% drop in January, which was their worst decline since May 2020.
It would extend their run of year-on-year losses to a fifth straight month, but would mark the second-slowest pace of decline in the streak after 5.8% in October.
"Semiconductor exports are likely to continue their declining trend amid falling prices and sluggish demand, while exports to China fall by a double-digit percentage despite hopes for an increase in demand with its reopening," said Chun Kyu-yeon, an economist at Hana Securities.
"In line with the slowdown in the global manufacturing cycle, South Korea's exports are expected to log negative growth rates through the first half of this year."
There were 22 working days in February, two days more than a year before as the Lunar New Year holiday landed in February last year. This year it was in January.
In the first 20 days of this month, South Korea exported goods worth 2.3% less than a year earlier. Exports to China, South Korea's biggest trading partner, dropped 22.7%, outweighing gains in U.S. and EU-bound shipments.
Also distorted by the shift in the Lunar New Year holiday, the country's imports likely grew 4.0% in February from a year earlier, according to the survey, after falling for two straight months in January and December, by 2.8% and 2.5%, respectively.
All together, South Korea is expected to post a 12th consecutive monthly trade deficit. The median expectation of economists in the survey was a deficit of $6.06 billion, much smaller than the previous month's record high $12.65 billion.
Full monthly trade data is scheduled for release on Wednesday, March 1, at 9 a.m. (0000 GMT).
On factory output, economists estimated seasonally adjusted production to be flat in January from December, when it was 2.9% lower than in the previous month. The data will be reported on March 2.
The survey also found a median expectation that the consumer price index for February would be reported on March 6 as 5.1% higher than a year earlier, slightly down from 5.2% in January.
© Copyright Thomson Reuters 2023. All rights reserved.