Trucker Group Opposes Port Digitalization, Says Plan Will Force Consumers To Shoulder Higher Costs
KEY POINTS
A member of ACTOO said businessmen will definitely "not absorb" increased logistics costs
Another expert said the Philippine Ports Authority's plan will "overburden the consumer"
There have also been concerns about the project's potential "encroachment" on Customs Bureau's duties
The Philippine Ports Authority's (PPA) plan to digitalize port systems across the country has been met with opposition from a trucker group, which argued that, if implemented, digitalization will only hike importation and logistics prices.
The trucking industry won't be the only one hurting from digitalized pick-up and transfer plans for Philippine ports as businesspeople will "not absorb" increased importation-related costs such as insurance costs due to a digitalized system, member of the Alliance of Concerned Truck Owners and Organizations (ACTOO), Dong Santos told ABS-CBN News in an interview published Sunday.
ACTOO further pointed out that with the digitalization plan as a provision under the PPA's Implementing Operational Guidelines (IOG), eight new steps will be added for picking up or transferring cargo to piers, which will also increase costs for truckers.
Another ACTOO member, Connie Tinio, told the outlet that the increased costs for truckers after additional port processes will leave trucking companies with "no profit."
Shipping and trucking experts have been pointing out "flaws" with the PPA's digitalization plan since the agency unveiled the project.
Also referring to the new rules bringing added costs to both truckers and consumers, president of the Association of International Shipping Lines Patrick Ronas said last week that the "IOG is obviously flawed in this aspect because it is trying to overburden the consumer in the guise of streamlining PPA operations through a form of digitalization."
Ronas also argued that the PPA's intent to monitor empty containers was not the agency's job, and instead was mandated for the Bureau of Customs (BOC).
On the issue of possible "encroachment" of BOC duties and processes, the PPA explained that the agency's digitized port system was limited to monitoring containerized cargoes that were bound to certain destinations, while the PPA's mandate was to manage container traffic to avoid congestion in ports, as per the Philippine Daily Inquirer.
The PPA also said the BOC has expressed support for the agency's digitalized system.
Further addressing the opposition towards a digitalized port process, the PPA said the "resistance, supposedly based on the fear that the program would inflate the cost of logistics, is far from the actual benefits it can bring to the table," according to a press release last week.
The agency also said that the digitized system would help "underprivileged and under-represented" business segments in the logistics sector, such as brokers and truckers.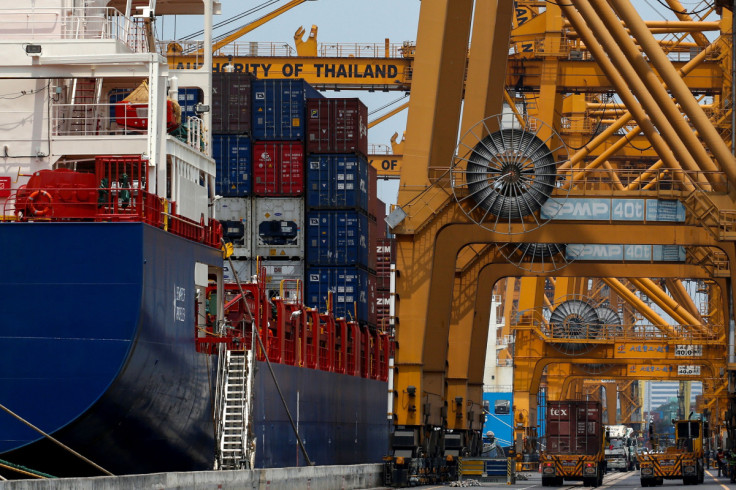 © Copyright 2023 IBTimes PH. All rights reserved.