Ukrainian Capital Adapts 'Fast' To War-time Norm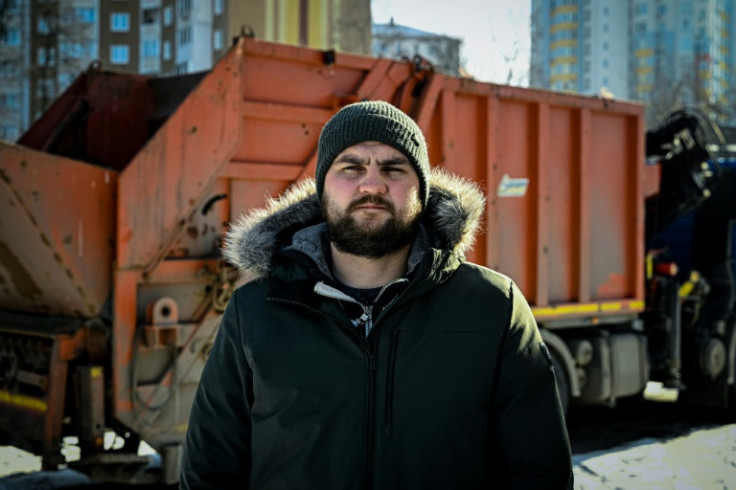 It was only when Russian forces advanced dangerously close to Kyiv last year, sparking chaos, that Oleksiy Kamardin closed his Italian bistro and his restaurant in the city.
And as soon as the invading army were beaten back to a safe distance in the second month of the invasion, he -- like many other business owners -- reopened both.
Fighting is still raging in the industrial east of Ukraine, but the dust has settled in the capital and a new rhythm of life has become the norm.
"We can adapt to anything -- and fast," 35-year-old Kamardin told AFP, recounting life in Kyiv during the chaotic first months of the war.
The outbreak of fighting saw an exodus from the capital. Most of its three million residents fled a feared Russian takeover.
But many have returned and, with the exception of a curfew that forces the streets to empty at night, it is business as usual at schools, hospitals and shops.
Public transport is up and running, although the metro morphs into a citywide shelter when wailing air sirens warn of Russian missile or drone attacks.
Kamardin moved to Kyiv with his family in 2014, when Russian-backed forces occupied his native city of Donetsk, in the east.
.
Since reopening, clients have flocked to again savour the desserts and pastries at his bistro-patisserie.
"Sweet things always sell more when people are stressed out," he said.
For a long time after the invasion began, there was a checkpoint outside Kamardin's bistro and anti-tank traps called "hedgehogs" still surround its entrance.
While life in the capital may have stabilised, business has not. Kamardin's two eateries have lost about 70 percent of their revenue and are not making a profit.
"Of course, we're all tired of it and want it to end. But let's be realistic. It's not going to end soon. I'm ready for that," he said.
Polls show that 95 percent of Ukrainians believe they will win the war and 69 percent say they are ready to withstand difficult conditions "as long as it takes".
Only 34 percent were happy with their living standards at the end 2021.
But the number has since risen to 60 percent, which the Kyiv International Institute of Sociology says is a result of Ukrainian society "consolidating" in wartime.
Kamardin says the blanket solidarity of the first days has given way to everyday bickering.
Some people fled the country. Others stayed. Some have escaped the worst of the fighting. Others are on the front line.
"Despite our internal disagreements, it gives us strength to see that people are still ready to fight," Kamardin said.
The front line is now in the east and south of Ukraine, but the capital is still regularly targeted by aerial attacks that trigger air raid sirens.
Since October, Moscow's forces have fired salvos of missiles and launched hundreds of Iranian-made drones at Ukraine's energy facilities.
The country's energy workers have been racing to restore the system but scheduled or emergency blackouts have become the norm.
Residents of Kyiv and other cities have amassed battery-powered lamps and generators that fill the streets with a loud buzzing.
Many also stocked up on water, food and gas canisters so they can still cook when the power cuts out.
Sergiy Pazyura, a 27-year-old rubbish collector, took part in the effort to clean his city at the start of the invasion, clearing debris instead of trash.
In a testament to those efforts, a playground destroyed by a strike in October now looks as good as new, the crater planted with new trees.
Pazyura says that one year into Russia's invasion, Kyiv residents are better organised but also "sadder" because "our people are dying every day" at the front.
But even if Russia does launch a new offensive on the capital, Pazyura says he will stay.
"We will fight for the city. We have to work for our victory. We will rest later," he said.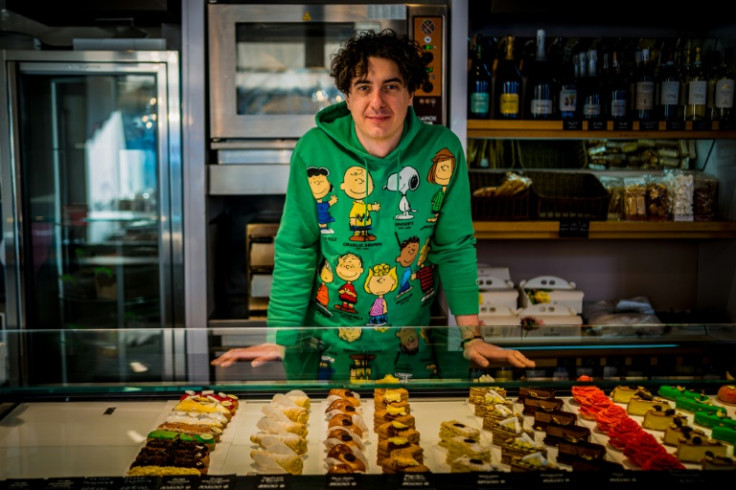 © Copyright AFP 2023. All rights reserved.