Ukrainians Down Moscow's Attack Drones With Red Army Guns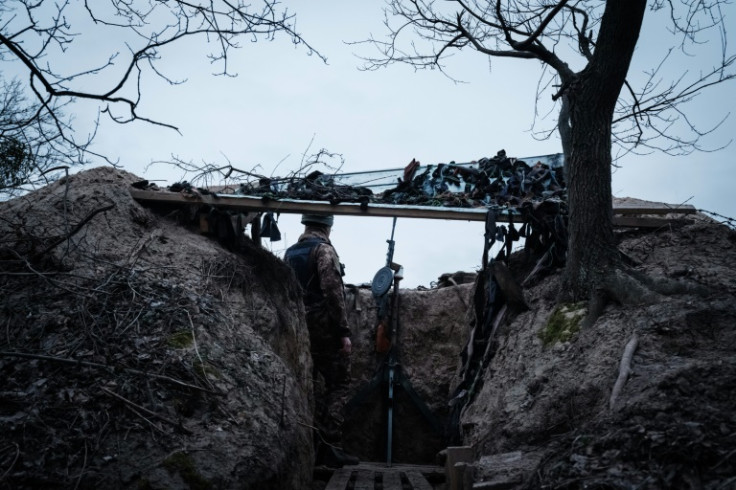 Colonel Smak and his team of Ukrainian volunteers have managed to destroy three attack drones Russia launched on Kyiv, shooting them down with ancient Red Army machine guns.
"The first drone was in October. It flew during the day, so it was clearly visible. We opened fire on it when it entered our sector," says the unit's commander, whose call sign "Smak" means zest.
Russia has been sending huge waves of Iranian Shahed drones across the country in recent months, many targeting power networks.
Unlike cruise missiles, they fly relatively slowly and their small engine is noisy, so soldiers can track them by sight and sound.
"The other two flew on the night of January 1, after New Year. It was dark, but our colleagues shone spotlights and used thermal imaging cameras, so we spotted them and shot them down. I personally shot at them with a machine gun," says Smak, a grey-bearded 49-year-old.
He leads a team of 80 civilian volunteers -- some retired and others working -- who keep watch for drones day and night.
There are around a dozen such units monitoring the sky above Kyiv, as part of the territorial defence force.
Smak's team is based in a small ground-floor room in a building under construction on the outskirts of Kyiv. At 8:00 pm, a fresh group arrives to cover the night shift.
If the air-raid sirens ring out, they jump in cars and race to a nearby hill, where they take up firing positions to try to shoot down any drones approaching the city.
As well as Kalashnikovs, the group is equipped with two Degtyaryov machine guns, originally used by the Soviet Red Army in the late 1920s, which have a distinctive large round magazine and feature in the hit video game Call of Duty.
When attacking drones, they fire tracer bullets that flare brightly to correct their course.
Deputy commander Mykola, 50, says that they have many units across the country that monitor drones entering the country's airspace and pass on the information.
The drones are being fired from the Black Sea to the south or from the Russian border to the east.
Since October, Ukraine has been building up its air defences, with Western allies pledging and supplying modern anti-air missile systems capable of shooting down numerous missiles and drones. Russia's attacks have also become less frequent and heavy.
"At the moment we aren't getting that many alerts, it's a more or less calm period," says Mykola.
During the lull, he uses a tablet to keep an eye on an electronic map that shows drone attacks in real time, while a walkie-talkie crackles on his desk.
"Two Shaheds destroyed in Dnipro," he announces at one point, referring to the eastern Ukrainian city.
Sitting on a sofa, a 19-year-old computer sciences student, who gives his name as Valdemar, takes apart and cleans one of the unit's Degtyaryov guns, while his 56-year-old father, "Customs", cleans a Kalashnikov.
The nightly curfew begins at 11 pm local time on what turns out to be a quiet night in Kyiv, with no air-raid sirens sounding.
To kill time, Smak moves miniature figures around on a board, playing a British strategy game called "Blood Bowl" online with his 13-year-old son in the Netherlands.
Volunteers sleep on beds and chairs, while Mykola stays on watch till 5:00 am, when the team wakes up with coffee in the freezing cold.
To stay sharp, some of the team go up to the hill with their guns and take up positions as practice.
In a dugout, Valdemar aims the long barrel of the Degtyaryov machine gun towards the south.
"The worst thing is the fog," he says.
"When you can hear the drone flying, but you can't see it, and then you hear it hit a target."
"We are the last line of defence," says Mykola, binoculars around his neck.
"If there was something like the Iron Dome in Israel, I would be happy," he adds, referring to the Middle Eastern country's groundbreaking air defence system.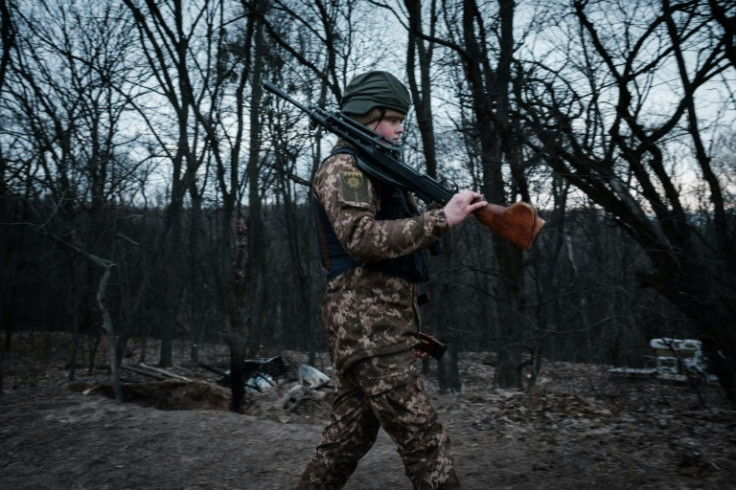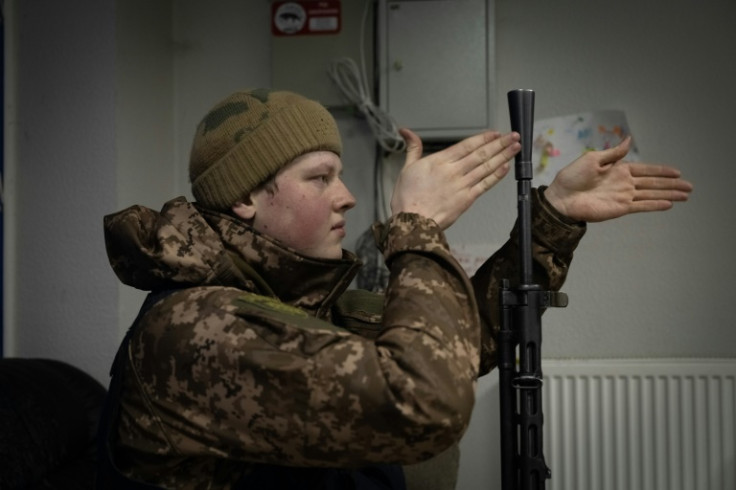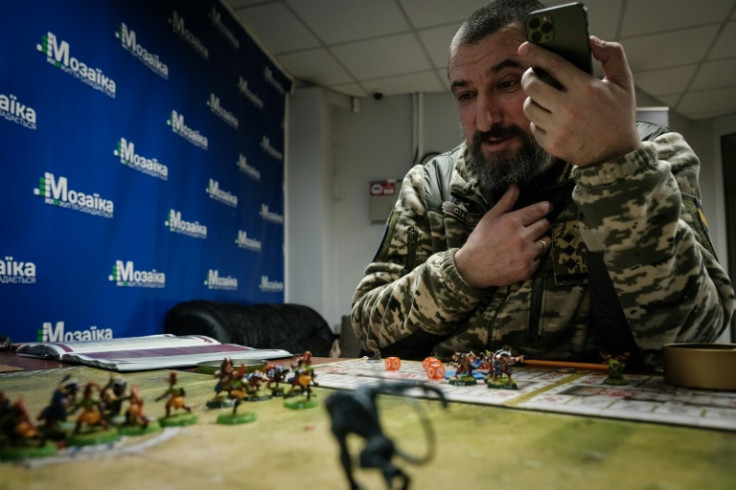 © Copyright AFP 2023. All rights reserved.