US Criticizes China's Laser Lights Use Against Philippines Coast Guard Ship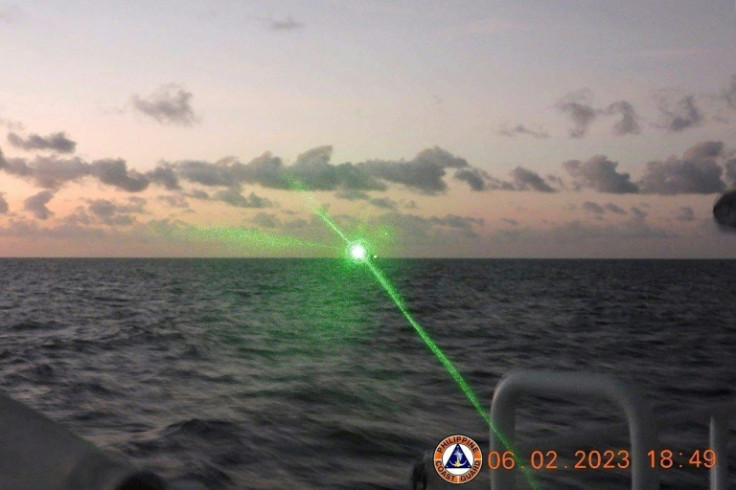 The United States on Monday criticized China's reported use of military-grade laser light against a Philippine coast guard vessel in the disputed South China Sea last week, which left the ship's crew temporarily blinded.
State Department Ned Price said the Chinese coastguard's "conduct was provocative and unsafe, resulting in the temporary blindness of the crew members."
"The United States stands with our Philippine allies in the face of the People's Republic of China Coast Guard's reported use of laser devices against the crew of a Philippine Coast Guard ship," Price said.
The incident happened on February 6 nearly 20 kilometers (12 miles) from Second Thomas Shoal in the Spratly Islands, where Philippine marines are stationed, the Philippine Coast Guard said earlier Monday.
There has been a series of maritime incidents between the Philippines and China, which claims sovereignty over almost the entire South China Sea and has ignored an international court ruling that its claims have no legal basis.
Days before this latest incident, the United States and the Philippines agreed to resume joint patrols in the sea, and struck a deal to give US troops access to another four military bases in the Southeast Asian country.
Price said that China's "dangerous operational behavior directly threatens regional peace and stability, infringes upon freedom of navigation in the South China Sea ... and undermines the rules-based international order."
© Copyright AFP 2023. All rights reserved.