US Taps New Chair For Institute To Guide Ties With Taiwan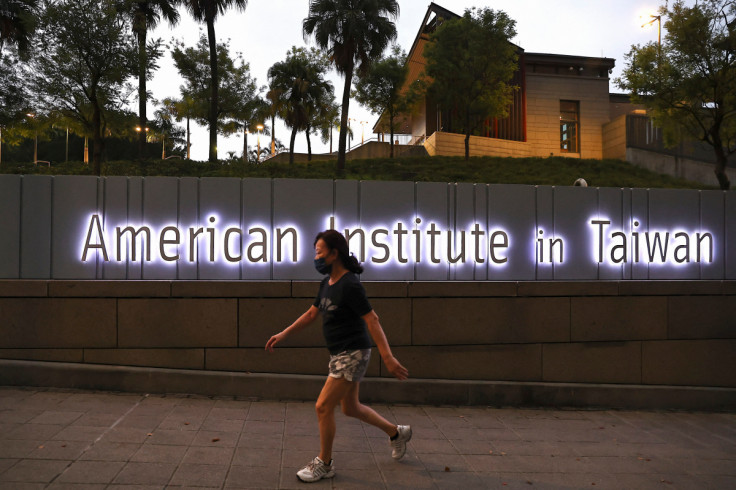 A former Biden administration China policy official will guide U.S. ties with Taiwan as head of the American Institute in Taiwan (AIT), the quasi-official agency said on Wednesday, a move sources said aimed to increase links with the Chinese-claimed island ahead of its presidential election next year.
Laura Rosenberger will take over the role of AIT chairperson upon the March 20 retirement of James Moriarty who had been in the role since 2016, the institute said in a statement.
"As AIT Chair, Ms. Rosenberger will participate in policy-level discussions on Taiwan and represent the Administration in visits to Taiwan and in meetings with Taiwan representatives in the United States," AIT said.
Set up after the United States switched diplomatic recognition from Taipei to Beijing in 1979, the U.S. government-run non-profit carries out unofficial relations with democratic Taiwan, which Beijing has vowed to bring under its control, by force if necessary. AIT's remit includes operating the United States' de facto embassy in Taipei.
Rosenberger, who is stepping down after more than two years as senior director for China and Taiwan at the National Security Council, will be the first AIT chairperson in nearly two decades to be based in its Washington-area headquarters in Arlington, Virginia.
Four people familiar with the Biden administration's thinking said Rosenberger will take a more hands-on approach to unofficial ties with Taiwan than her immediate two predecessors, both of whom were based in Hawaii and - accordingly to analysts - had carried out largely ceremonial roles.
A major focus of her job, the sources said, will be to maintain communication channels with candidates in Taiwan's presidential election in early 2024, a potentially fraught moment between Taipei and Beijing.
"The chair traditionally has played a particularly important role during election season. I think we see that probably even more so in this cycle," one source said on condition of anonymity. "The view is that we need this role to be updated to fit the moment."
© Copyright Thomson Reuters 2023. All rights reserved.