Wagner Chief Accuses Russia's Military Leaders Of 'Treason'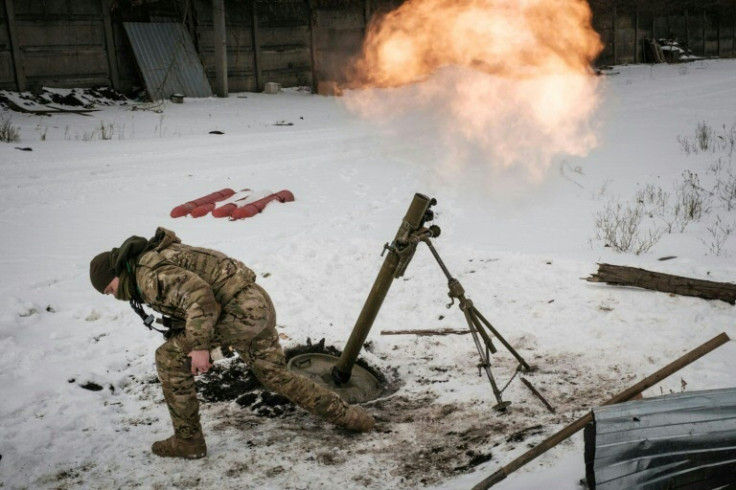 The head of Russia's Wagner mercenary outfit on Tuesday accused Moscow's military chiefs of refusing to supply the group with munitions and seeking to destroy it, saying this amounted to "treason".
Yevgeny Prigozhin's private fighting force, which has recruited from prisons across Russia to bolster its ranks, is playing a key role in the offensive for the city of Bakhmut in east Ukraine.
The battle for Bakhmut has exposed tensions between the Wagner group and the Russian army, though the Kremlin denies any rift.
"The chief of general staff and the defence minister give out orders left and right not only to not give ammunition to PMC Wagner, but also to not help it with air transport," Prigozhin said in a voice message shared by his press service.
"There is just direct opposition going on, which is nothing less than an attempt to destroy Wagner. This can be equated to high treason," he added.
Prigozhin has criticised Russia's regular army in Ukraine and recently slammed Moscow's "monstrous bureaucracy" for slowing military gains.
He has also accused the Russian military of attempting to "steal" victories from Wagner.
Taking Bakhmut would be a major win for Moscow in its nearly year-long offensive in Ukraine, though analysts say its capture would be mainly symbolic as the city holds little strategic value.
The Russian defence ministry responded by detailing ammunition supplied to "volunteer assault squadrons" -- the name the military appears to use for Wagner's men.
"All requests for ammunition for assault units are met as soon as possible," it insisted, promising new deliveries on Saturday and denouncing as "absolutely false" reports of shortages.
The ministry once again praised the "courage" of the Russian "volunteers" in combat and slammed "attempts to divide", which are "counterproductive and which only play in favour of the enemy".
On Tuesday, Prigozhin also accused the military high command of having even prohibited the delivery to Wagner fighters of "shovels which allow them to dig trenches".
© Copyright AFP 2023. All rights reserved.