West Philippine Sea Dispute: Analyst Slams China's 'Condescending Approach' In Filipino Fishermen Issue
KEY POINTS
The analyst said it was "condescending" to think Filipino fisherfolk will be "allowed" to fish in their territory
The La Salle professor said the government should make sure the matter is approached bilaterally
A local fishermen alliance reiterated the Philippines has legal and political claim over the WPS
An international affairs analyst has questioned Chinese President Xi Jinping's supposed pledge to his Philippines counterpart, Ferdinand "Bongbong" Marcos Jr., about finding a way to allow Filipino fishermen to resume their fishing activities in the West Philippines Sea (WPS), calling the remarks "condescending."
"The standard position is China does not recognize the arbitral ruling and of course President Xi Jinping was non-committal in terms of whether they would allow – this is, you know, very condescending view on the Chinese – to allow Filipino fishermen fish in their country's own exclusive economic zone," Prof. Renato de Castro said in an interview with ANC's Headstart published Friday.
"My goodness! What a very condescending approach," the political analyst pointed out.
De Castro further argued that at this point it was a matter of "asserting our territorial rights on the ground by sending our fishermen and of course protecting them with the Philippine coastguard."
De Castro, who is also a professor at the De La Salle University's International Studies Department, said the Marcos administration should "ensure that this will not be a unilateral decision on the part of China."
The international studies expert did acknowledge Marcos Jr.'s remarks that the decision on allowing fishermen to fish in Philippine seas should be "bilateral."
De Castro's statements came after Marcos Jr. said Xi has committed to finding "a compromise" and "a solution" regarding the resumption of fishing in the WPS among Filipino fishermen, the Philippine Daily Inquirer reported.
"What difficulties there might be, present, with the territorial claims in the South China Sea, I think we are good friends – China and the Philippines. And these things happen between even good friends, but good friends stay good friends even if we have these problems," Marcos Jr. said in an interview with CGTN published on Thursday.
Despite the Philippine president's assurance that he was "very clear" about discussing the "plight of our fishermen" with his Chinese counterpart, for the Filipino fishermen, the solution was clear.
"We don't need Xi Jinping to come up with a 'compromise' to address the plight of Filipino fishers because we already have the legal and political claim over our territorial waters," national chairperson of fisherfolk alliance PAMALAKAYA, Ferdnando Hicap said, as per CNN Philippines.
Hicap was referring to a 2016 international arbitral decision that ruled in favor of the Philippines in challenges lodged over China's territorial claims in the West Philippine Sea.
China has repeatedly rejected the said ruling, while the Philippines has been strengthening its presence in its territorial waters, citing "monitored Chinese activities close to Pagasa Islands," which is located within the Spratly Islands and the second-biggest island in the Spratlys.
"There can only be one solution: China must abide by the International Tribunal on the Law of the Sea that recognizes our exclusive economic zone," PAMALAKAYA added.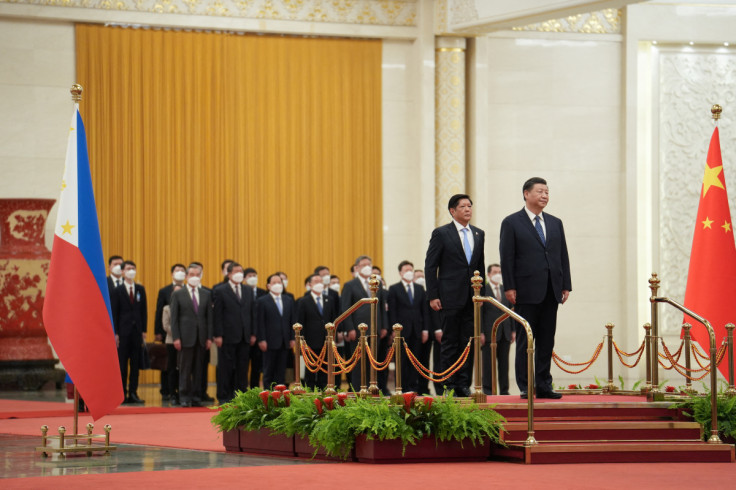 © Copyright 2023 IBTimes PH. All rights reserved.