West Philippine Sea: No Dispute Regarding Territorial Waters, Only China 'Making Claims,' Says Marcos
KEY POINTS
The president denied that the Philippines had "conflicting claims" with China
Marcos admitted his country would suffer if tensions escalated
He said his country remains committed to addressing the matter peacefully
President Ferdinand "Bongbong" Marcos Jr. said Wednesday night that even though Beijing has been "making claims" regarding territorial waters in the West Philippine Sea, the Philippines did not have any dispute with China.
"We have no conflicting claims with China. What we have is China making claims on our territory, and that ... is how we approach the problem," Marcos said of the long-standing dispute that he admitted has positioned the Philippines as a "bystander" whenever tensions regarding the matter heightened, the Philippine Star reported.
While the Philippine president seems to have taken a firmer stance on the matter, he did say that his country's policy was leaning towards a "commitment to peace."
Since tensions are "very dynamic," the government has to pay close attention "to make sure that you are at least aware of the present situation so that you're able to respond," he added, while speaking to attendees of the World Economic Forum 2023 in Davos, Switzerland.
Marcos Jr. went on to admit that if something went wrong or should tensions escalate regarding the West Philippine Sea, the Philippines will suffer.
The matter "keeps you up at night, keeps you up in the day, keeps you up most of the time," Marcos Jr. said.
Despite his firmer statements about China's claims on the disputed seas, Marcos Jr. acknowledged the fact that the Philippines was "not in an economic situation that we are able to build up to the levels of the Americans or the Chinese," Nikkei Asia reported.
Seemingly referring to the U.S. and its allies patrolling the West Philippine Sea and surrounding territorial waters, Marcos Jr. said military solutions were not suitable at this time due to the Philippines' economic and military position.
While the Marcos administration did order the Department of National Defense to boost military presence in the disputed area last month, the president made it clear that he was not taking sides between the U.S. and China.
"I don't work for Beijing, I don't work for Washington D.C., I work for the Philippines," he stated.
Earlier this week, Marcos Jr. clarified that the Philippines had an agreement with China that the world's second-largest economy would not stop Filipino fishermen from fishing in the West Philippine Sea.
His statements came after former National Security Adviser Clarita Carlos said the Malacañang was reviewing a Chinese proposal for a partnership regarding fishing villages in a bid to ease tensions in the area.
International affairs expert Prof. Renato de Castro previously criticized China's "condescending" approach towards the topic of Filipino fishermen, noting that the Marcos administration should assert the Philippines' territorial rights.
An international tribunal in The Hague had ruled in favor of the Philippines in 2016 after they challenged China over its claims in the disputed waters. China has repeatedly rejected the ruling, and has been building up its military presence in the region.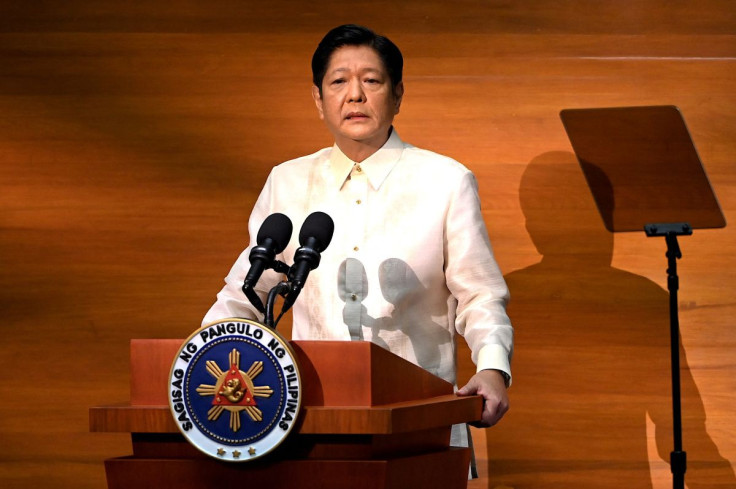 © Copyright 2023 IBTimes PH. All rights reserved.